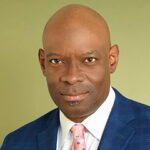 June 29, 2022
Ron McCurdy, assistant dean of Thornton's justice, equity, diversity and inclusion committee and a professor in the jazz studies department, has been appointed to the Association of European Conservatories' Diversity, Inclusion and Gender Equality Working Group.
---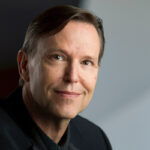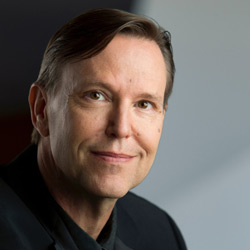 June 20, 2022
USC Thornton alumnus Grant Gershon ('85) recently celebrated his 20th season as the artistic director of the Los Angeles Master Chorale. The Los Angeles Times recognized this milestone with a story that explored how Gershon has transformed the LA Master Chorale into one of the country's most adventurous and boundary-pushing choirs. Associate artistic director and… Continue reading Grant Gershon's 20th season with the LA Master Chorale celebrated by the LA Times
---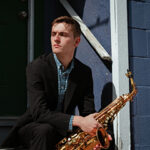 June 13, 2022
Thornton Jazz Studies Department alumnus Branden Brown ('21) will premiere his first original film score for What I Had to Leave Behind at the Academy Award and BAFTA-qualifying 28th Palm Springs International ShortFest in June. Brown's score features instrumentalists and fellow Thornton alumni Ethan Chilton ('20, M.M. '22), Cyrus Elia ('20) and Lauren Ellis ('21),… Continue reading Branden Brown premieres film score at Palm Springs International ShortFest
---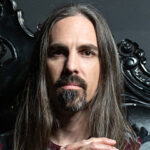 June 10, 2022
Composer and USC Thornton alumnus Bear McCreary ('02) was one of the winners in the Most Performed Themes & Underscore category at the 2022 ASCAP Screen Music Awards. He won the award for his score for the Apple TV+ series Foundation. McCreary is an accomplished film and video game composer who has scored many projects… Continue reading Bear McCreary wins at 2022 ASCAP Screen Music Awards
---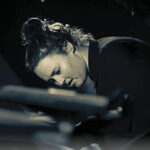 June 9, 2022
Jazz studies alumna Lauren Ellis (MM '21) was interviewed by her former professor and mentor, Thornton Jazz Studies faculty member Peter Erskine, in the June 2022 issue of Modern Drummer magazine. Their discussion ranged from women in jazz music to perseverance in the music industry to embracing spontanety during performances.
---
June 7, 2022
Following her prodigious beginnings on bass at age 8 and studies under renowned vocalist Tierney Sutton at 12, Katie Thiroux was mentored by the legendary bassist John Clayton and was awarded a Phil Ramone Presidential Scholarship to Berklee College of Music while gaining experience on the bandstand with artists including Terrell Safford, Terri Lyne Carrington,… Continue reading Katie Thiroux
---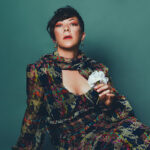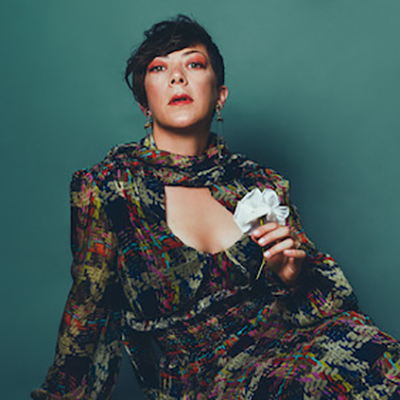 June 6, 2022
USC Thornton alumna and GRAMMY-nominated composer and vocalist Gretchen Parlato recently won a German Jazz Prize for Vocal Album of the Year (International) at Deutscher Jazzpreis 2022 for her album Flor. The Deutscher Jazzpreis aims to highlight the diversity and creativity of the German jazz scene and honors exceptional, artistic and innovative achievements in a… Continue reading Gretchen Parlato wins 2022 German Jazz Prize
---
May 31, 2022
Freshman Thornton Music Production student Tovi Schenk was interviewed in an Annenberg Radio News segment about a piece he is composing based on an early romantic art song called "Erlking" (Erlkönig) by Franz Shubert. Schenk has previously released one self-written song entitled "PLEASE."
---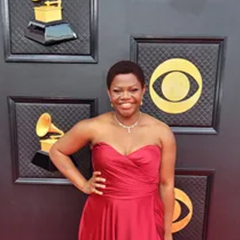 May 25, 2022
USC Thornton alumna Tehillah Alphonso ('20) was recently interviewed by Broadway World, where she discussed her first GRAMMY nomination, some of her favorite projects that she's worked on and her process for arranging songs. She also shared some advice for people of color and women looking to break into the music industry. "Whatever you're passionate… Continue reading Tehillah Alphonso interviewed by Broadway World
---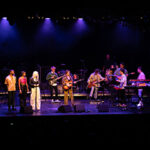 May 20, 2022
On May 10, a group of USC Thornton Popular Music program students including Katherine Nerro, Mateo Gonzales, Aden Black, Jack Munson and Yeji Kim on vocals, Alec Romo-Nichols on drums, Romel Veal and Louie Pereira percussion, Kai Hagen on bass, Soona Lee-Tolley and Manuel Martinez on guitar and Sophie Kierszenbaum and Christopher Roberts on keyboards,… Continue reading Popular music program students perform at BMI Pop Awards
---