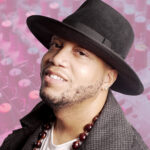 August 2, 2022
As part of a series honoring faculty appointments, USC Thornton celebrates Andrae Alexander's new position as an assistant professor of practice.
---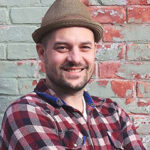 July 22, 2022
Three USC Thornton alumni have been recognized with 2022 Emmy nominations. Music director and Thornton Jazz Studies Department alumnus Eli Brueggemann (MM '03) was nominated for Outstanding Music Direction for his work on "Saturday Night Live." Executive producer and Thornton Music Industry program alumnus Bobby Campbell ('08) received a nomination for Outstanding Variety Special (Pre-recorded)… Continue reading Thornton alumni garner 2022 Emmy nominations
---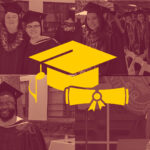 May 18, 2022
The USC Thornton community returned to campus to honor the Class of 2022.
---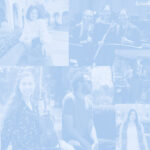 May 5, 2022
As USC Thornton commences the spring 2022 semester, graduating seniors look back at their time as Thornton Ambassadors.
---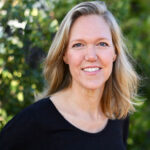 April 29, 2022
USC Thornton Music Industry program faculty member Lindsay Wolfington and fellow music supervisor Laura Webb won the award for Best Music Supervision – Television Movie at the 2022 Guild of Music Supervisors Awards for their work on To All the Boys: Always and Forever. This is the second year in a row that the duo… Continue reading Lindsay Wolfington wins at 2022 Guild of Music Supervisors Awards
---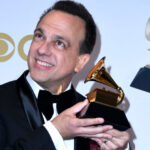 April 4, 2022
Faculty member Vince Mendoza and alums Grant Gershon, Robert Istad, and Carlos Rafael Rivera are among those who won awards.
---
March 16, 2022
In recognition of Women's History Month, USC Thornton honors the talents, accomplishments and experiences of its female students, alumni, faculty and staff.
---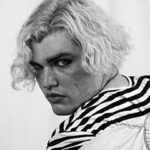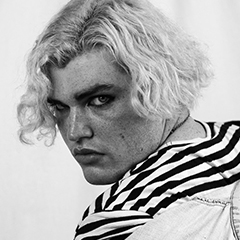 March 10, 2022
Andrew Rudy, a USC Thornton Music Industry program student, was recently interviewed by local publication Shoutout LA. In the piece, he talked about what keeps him busy as an artist, what he wants his legacy to be and which people in his life deserve recognition. "I love every facet that goes into making my music.… Continue reading Andrew Rudy featured in Los Angeles publication
---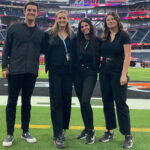 February 17, 2022
USC Thornton adjunct instructor Sophie Reeves gives students life-changing opportunities to work the Super Bowl and Ye and Drake performance.
---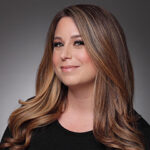 February 9, 2022
As senior vice president of television music for DreamWorks Animation, Alex Nickson oversees the musical creative direction for the studio's rapidly growing slate of original television projects, including content for Netflix, Apple TV+, Peacock, Amazon, Hulu and other leading broadcasters around the world. Some of the most recent series include Jurassic World: Camp Cretaceous, Gabby's Dollhouse, The… Continue reading Alex Nickson
---