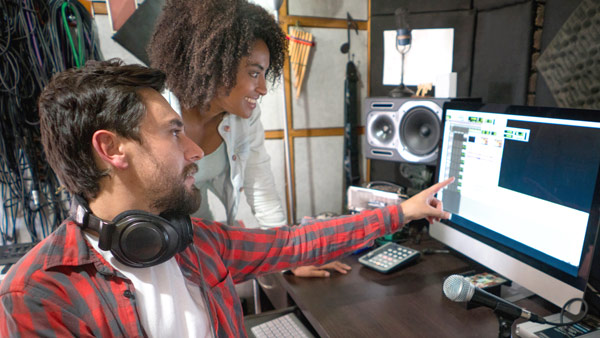 10 Things To Consider When Choosing A Graduate Music Program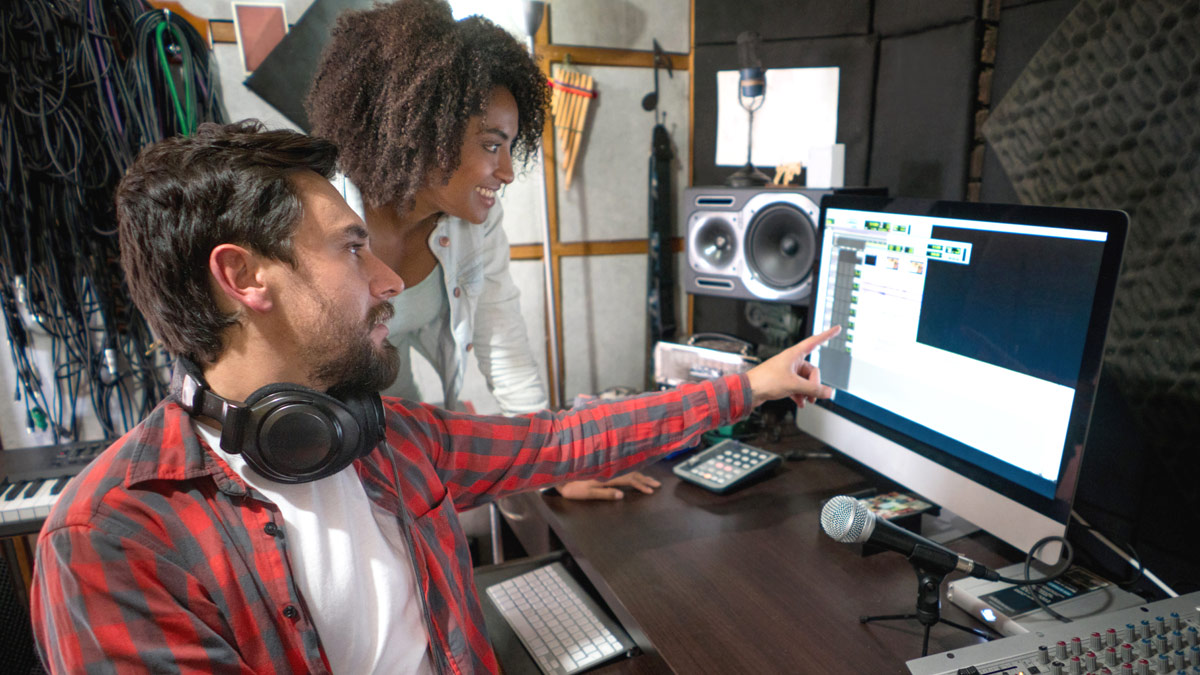 Music majors looking to continue their education and earn a graduate degree or certificate in music will be faced with hundreds of choices.
The graduate music program you choose will have a significant impact on your career in music, and making a decision can sometimes feel overwhelming.
So how can you be sure you're choosing the right one?
Know yourself.
Ask Robert Cutietta, Dean of the USC Thornton School of Music, how to find the best music school, and he'll tell you, "It all depends on the student. Finding the right school is a matter of finding out who you are as a person."
10 Things to Consider When Choosing a Graduate Music Program
1. Degree Offerings and 2. Curriculum
First, and foremost, the right graduate program has to line up with your professional goals. Every music major that is interested in pursuing a graduate degree should start by career planning. Often, the biggest danger in choosing a graduate program is settling for one that doesn't meet your unique needs.
You can start planning your music career by writing out your professional goals, and do your research to see if the classes you'll be taking line up with your ideal career path. The more specific you can be with your goals, the better chance you'll have at finding a graduate music program that offers the curriculum and resources that are tailored to your needs.
For example, let's say you're interested in teaching music. There are many music teaching degrees available, but what if you're professional goal is to be a transformative music teacher? How do you become a teacher that moves beyond the traditional scope of music education to meet the needs of a diverse population of music learners and use the latest music technology?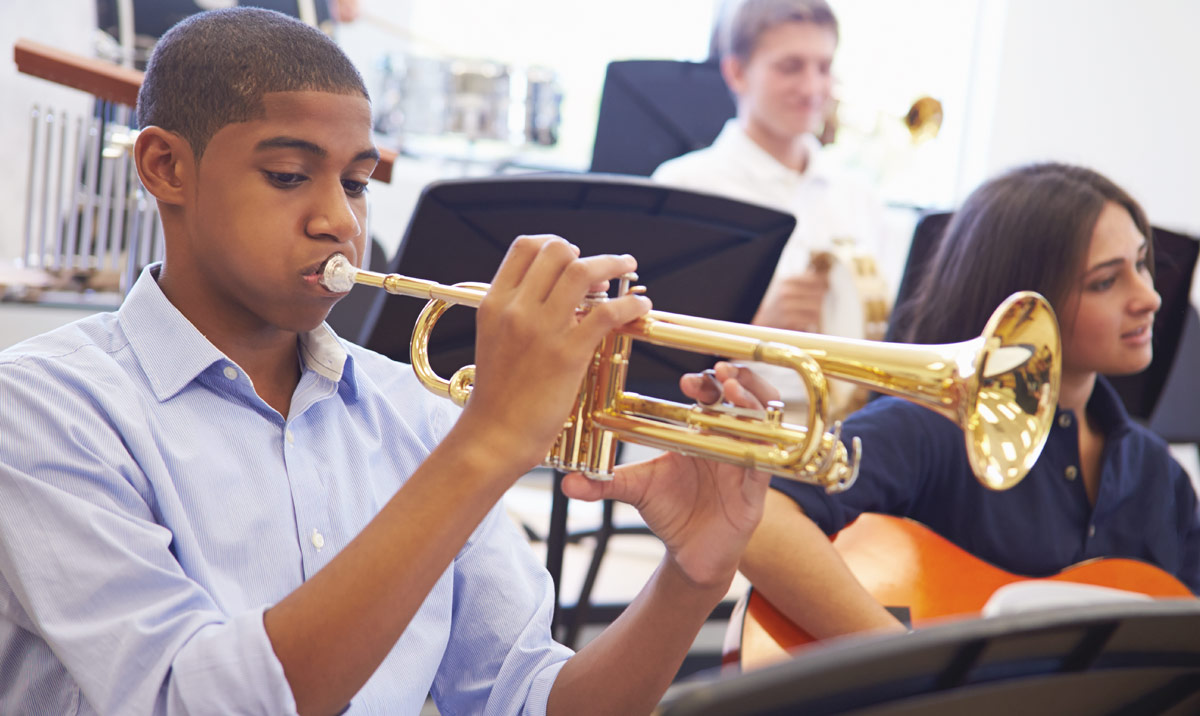 Faculty member Peter Webster explains, "If you want to dive deeper into music pedagogies, use innovative technology to teach diverse curriculums, and inspire a new generation of musicians, you'll need more than a traditional master's degree in music education."
The more specific you are with your professional goals, the more information you'll have to identify and evaluate the differences between graduate music programs.
3. Student Body
Your fellow classmates will play a significant role in your graduate experience. They'll be your collaborators, friends, colleagues, and personal advisory board. Graduate programs usually have small class sizes, which means you'll get to work closely with and form meaningful relationships with faculty and classmates.
"Finding a school with students of your skill level and interests is very important," said Dean Cutietta, "Some high-level conservatories are notorious for their competitive culture, and not everyone can handle that. Reach out to current students to find out what the student body is like, so you can find somewhere you'll comfortably fit in."
4. Location
The geographic location of your graduate program varies in importance depending on your field. If you're pursuing a career in screen scoring, it's one of the most important considerations.
USC Thornton's Screen Scoring program recently ranked number 1 on The Hollywood Reporter's list of the Top 25 Music Schools for film and television, "For students hoping for a career in music for film and television, L.A. still holds a big advantage on The Hollywood Reporter's annual list of the world's best music schools."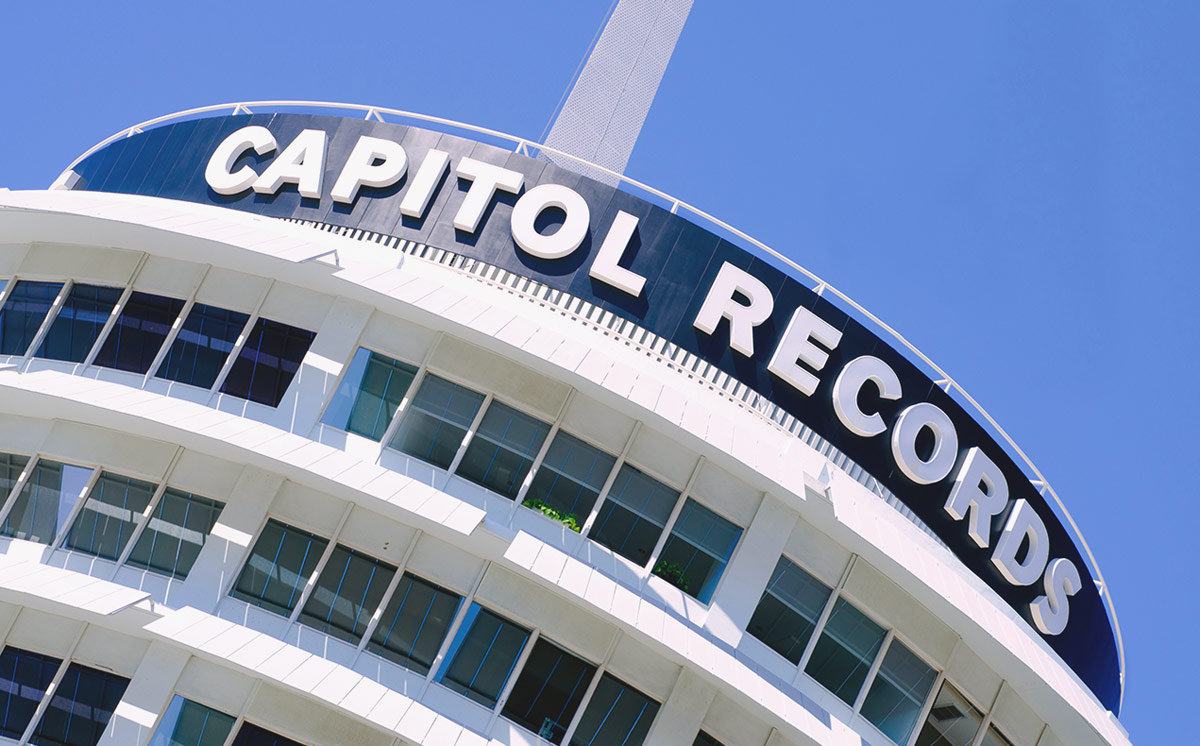 Location is also an important consideration for careers in the music industry, "If you're serious about a career in the music industry, you have to be in L.A. to shake hands and make connections," said Paul Young, director of USC Thornton's Master's of Music Industry program.
Music teaching careers are not exempt either. Every state has different requirements for teacher certification. If you're not sure how important location is to your career, reach out to professors or professionals in your field for advice.

5. Difficulty
Different programs require different levels of skill. If you're interested in pursuing a master's degree in performance and dream of attending a prestigious conservatory, your musical ability is an important factor to consider when evaluating different graduate music programs.
"It's important to be realistic with yourself and understand what you're getting into," said Dean Cutietta on the subject of pursuing a master's in performance. "Find out what's required for your audition. Some schools examine a very specific repertoire, others are different. Find out what you're qualified for, and start preparing."
In other fields such as the music industry, the difficulty of entering the professional market is a top consideration. If you pursue a master's in music industry outside of Los Angeles, and your goal is to work for a major label like Atlantic Records, it may be challenging to land a job. Our advice? Talk to current students, alumni, and faculty to gauge the level of difficulty applying for, completing, and getting a job in your desired field after graduation.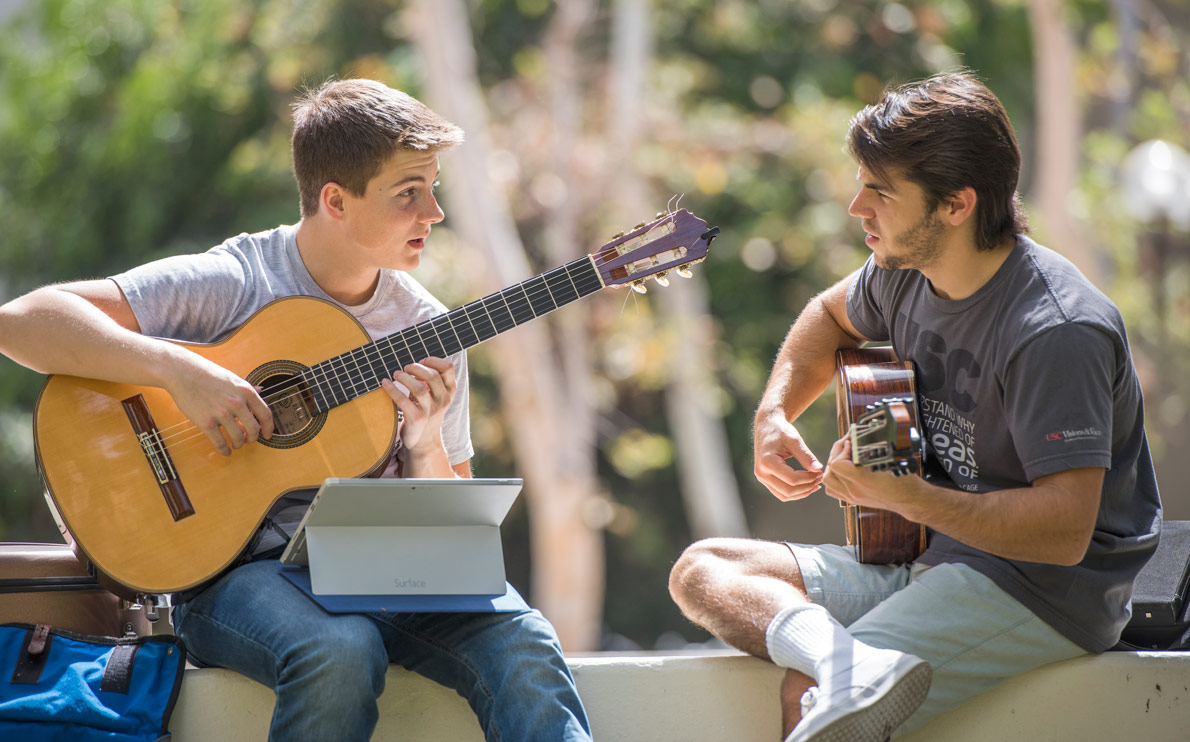 6. Professional Network
What kind of relationships does your potential school have with businesses and organizations in your industry? In screen scoring and music industry programs, internships and work experience you obtain during your graduate program can be launching pads for your career.
"Arts Leadership and Community Music are hyperfocused on the Los Angeles music and arts scene. Working with local organizations, entrepreneurs, and establishing relationships within communities is central to both of these innovative programs", said Kenneth Foster, director of the Arts Leadership program.
Speak with faculty members about the professional partnerships the school you're considering maintains. For example, if you're considering a career in teaching music, ask about the local schools you will be teaching in. Then, compare these partnerships to the organizations you aspire to work with to ensure you'll have access to the right opportunities upon graduation.

7. Alumni Network
Everyone's path is different. Alumni can offer insight into the types of opportunities you'll encounter and connections you'll make during your time as a graduate student.
"We encourage prospective and current students to connect with our alumni," said Dan Carlin, USC Thornton's Screen Scoring Program director, "They're happy to speak with eager students who are interested in what they do, and it's a great way to get an inside perspective on the degree program."
Speak with alumni in your program, learn about their career after graduation. Then ask yourself, is this similar to my professional goals?

8. Cost
Before you apply, make sure the program you're considering is financially realistic. Here are some financial questions you should consider:
What is the typical starting salary for someone in your field? What is the job market like? Does the salary and job market justify the tuition?
What types of internships, scholarships, and financial aid are available?
Would you need to take out student loans? How long would it take you to pay off any loans once you graduate?
These questions are difficult to answer by yourself. However, answering these questions are paramount. Because determining the costs of a graduate music program is complex, schedule time to speak with someone from the Office of Graduate Admission.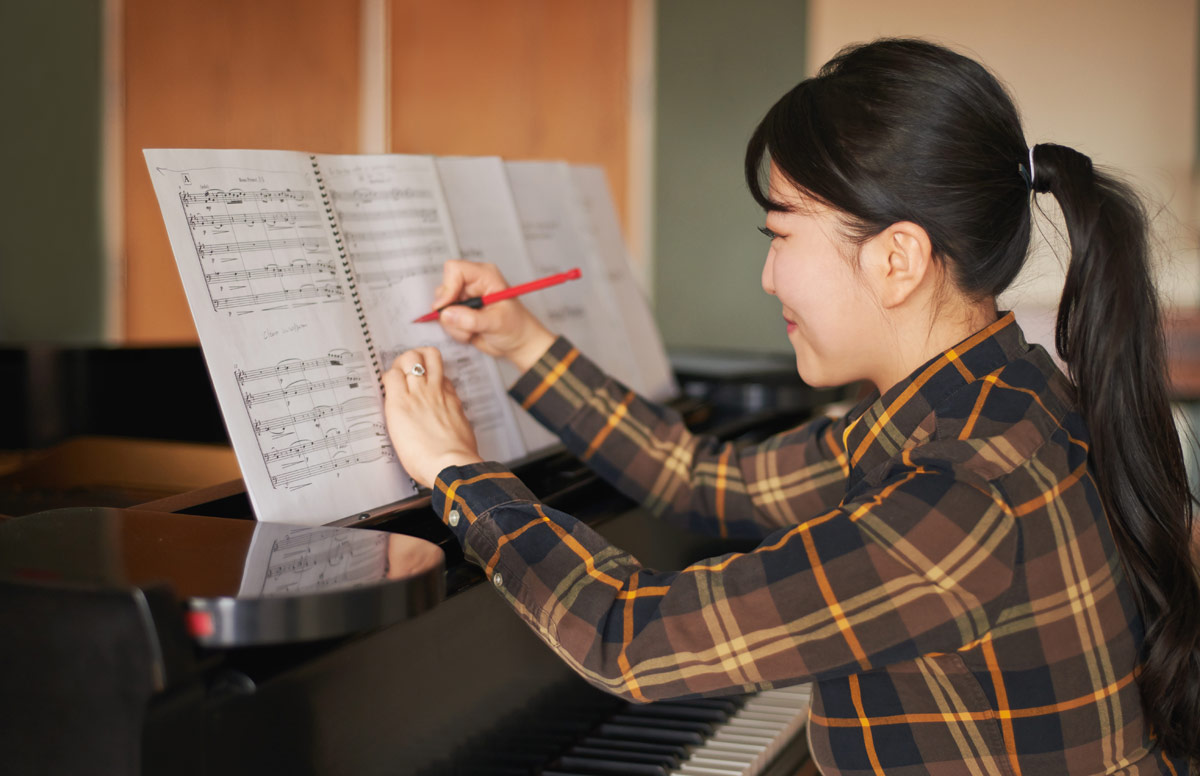 9. Professors
When considering a graduate degree in music, it's important to research the professors you'll be working with and approach them with any questions you have about the program. Some questions you might want to ask are:
What technology do they incorporate into their teachings?
What experience do they have in their field as a professional or artist?
What's a typical week like for a student?
Are students assigned an advisor to discuss projects and career opportunities?
Your professors can serve as valuable references when seeking employment and as a mentor as you progress through your professional career.
10. Flexibility
In grad school, you might not have the luxury of being a student full time. Bills and other obligations are common as you enter adult life, so make sure you're capable of dedicating enough time to your studies. Many programs offer students the ability to take classes at night to accommodate busy schedules.
Graduate music programs can be flexible in another sense of the word. If you have a very specific vision you want to accomplish, your master's degree should allow you to pursue it.
Take Thornton's Master's of Arts Leadership program, a hybrid degree for artist-entrepreneurs and cultural entrepreneurs for example. "The program is extremely self-directed," said Arts Leadership director Ken Foster, "there are a core of courses you're asked to take, but beyond that, you'll work with me to figure out the right combination of courses so you can accomplish what you want and get where you want to go."
A master's degree in music can accelerate your career through specialized instruction, industry connections, and real-world experience. Keep these 10 criteria in mind as you evaluate graduate music programs so you can get the most from your master's experience.

Never miss a story
Subscribe to USC Thornton's e-newsletter
Subscribe