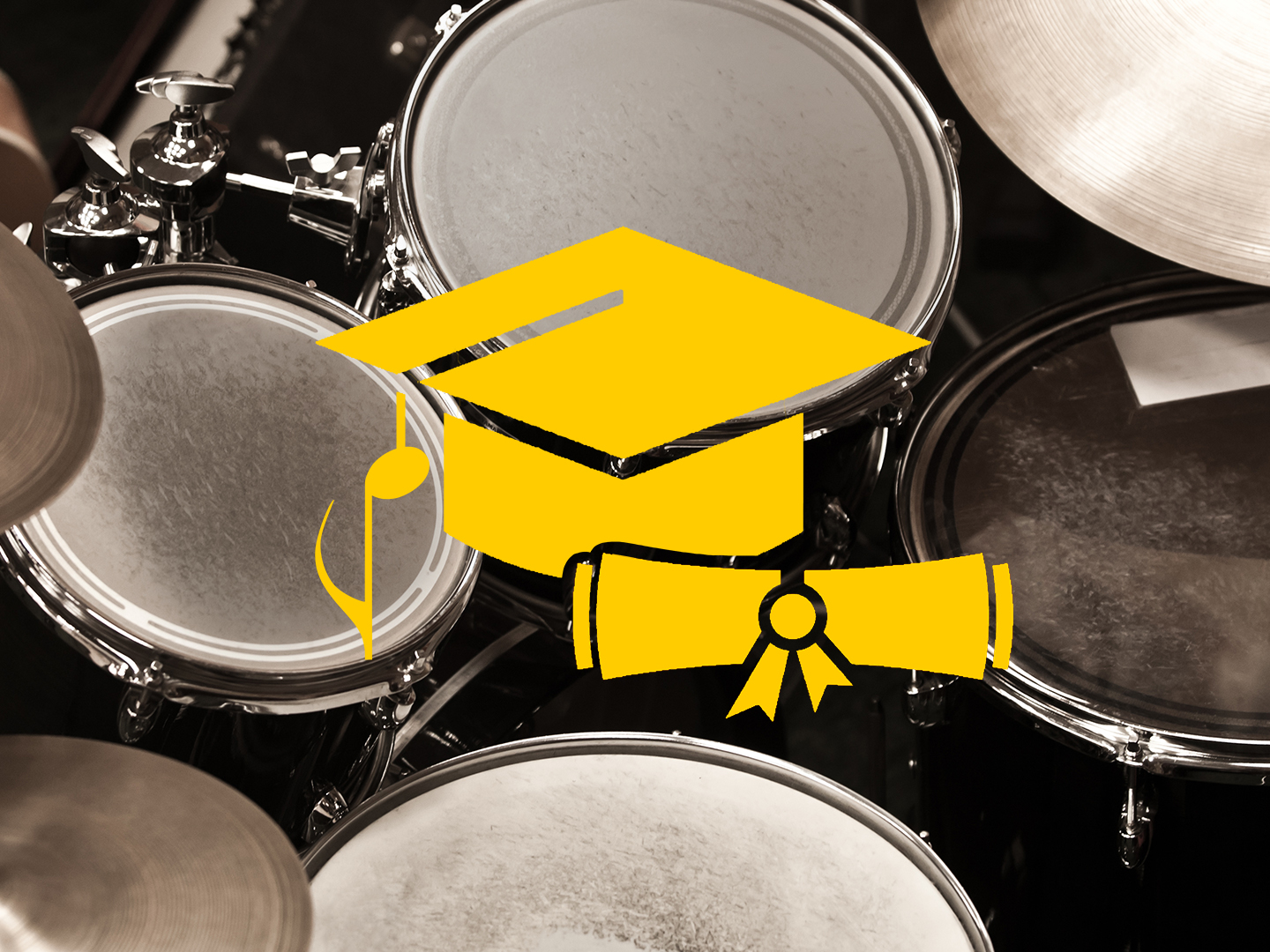 2023 Outstanding Graduates: Part Two
The five Outstanding Graduates of the Class of 2023 share their favorite memories from Thornton, lessons they've learned and their future plans.
---
Outstanding Graduate – Graduate Certificate
Anne Ranzani Makarchuk (BM '19, MM '21, GCRT '23)
Performance – Bassoon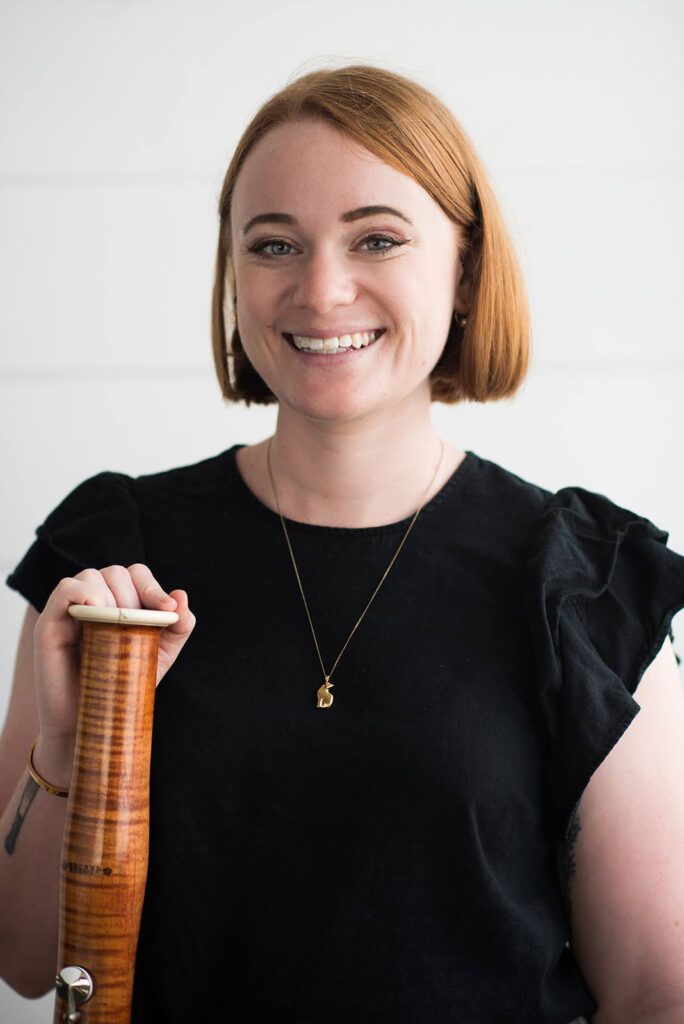 When Anne Ranzani Makarchuk (BM '19, MM '21, GCRT '23) first arrived at USC in 2015 to pursue a bachelor's degree at the Thornton School of Music, all she knew for sure was that she wanted to eventually win an audition and make a living as a professional bassoonist.
Now, having earned her bachelor's, master's and a graduate certificate in bassoon performance, the Temecula, Calif., native graduates as a USC Thornton Outstanding Graduate and will be the new principal bassoonist of the California Symphony — founded in 1986 in Walnut Creek with the stated vision "to become a 21st-century orchestra, making classical music relevant" to its East Bay audiences.
"Knowing that I will leave USC having accomplished the very goals I set when I arrived as a freshman is an incredible feeling," Ranzani said. "Thornton has shaped me into the musician and person I am today, and it has been the privilege of a lifetime to grow into myself and my career here."
Ranzani has enjoyed an active freelance career, performing regularly as principal with the California Symphony and other regional orchestras, such as the Santa Monica Symphony, and as a substitute musician for such world-class organizations as the Los Angeles Philharmonic and LA Opera.
"One of the coolest gigs I've been lucky enough to be a part of was playing in the band for Cynthia Erivo at the American Film Institute's 48th Life Achievement Award Gala for Julie Andrews!" she said.
Ranzani feels grateful to have worked with adjunct associate professor and Grammy Award nominee Judith Farmer and adjunct instructor and associate principal bassoonist of the Los Angeles Philharmonic Shawn Mouser.
"I would not be anywhere near the musician or human I am today if it were not for their mentorship," she said. "They pushed me to grow and to better myself every day, and they have set me on a path I know I can follow to my dreams."
Another highlight of her eight years at Thornton has been her colleagues.
"USC Thornton is full of some of the most talented, dedicated and passionate young musicians today, and I have had the immense pleasure of working closely with these musicians for the past eight years," she said. "I have made lifelong friendships, chamber music partners I will play with time and time again, and close relationships with the people who I will one day be sitting next to in orchestras, some of them whom I already am!"
One of the most important lessons Ranzani learned at USC Thornton is about work/life balance.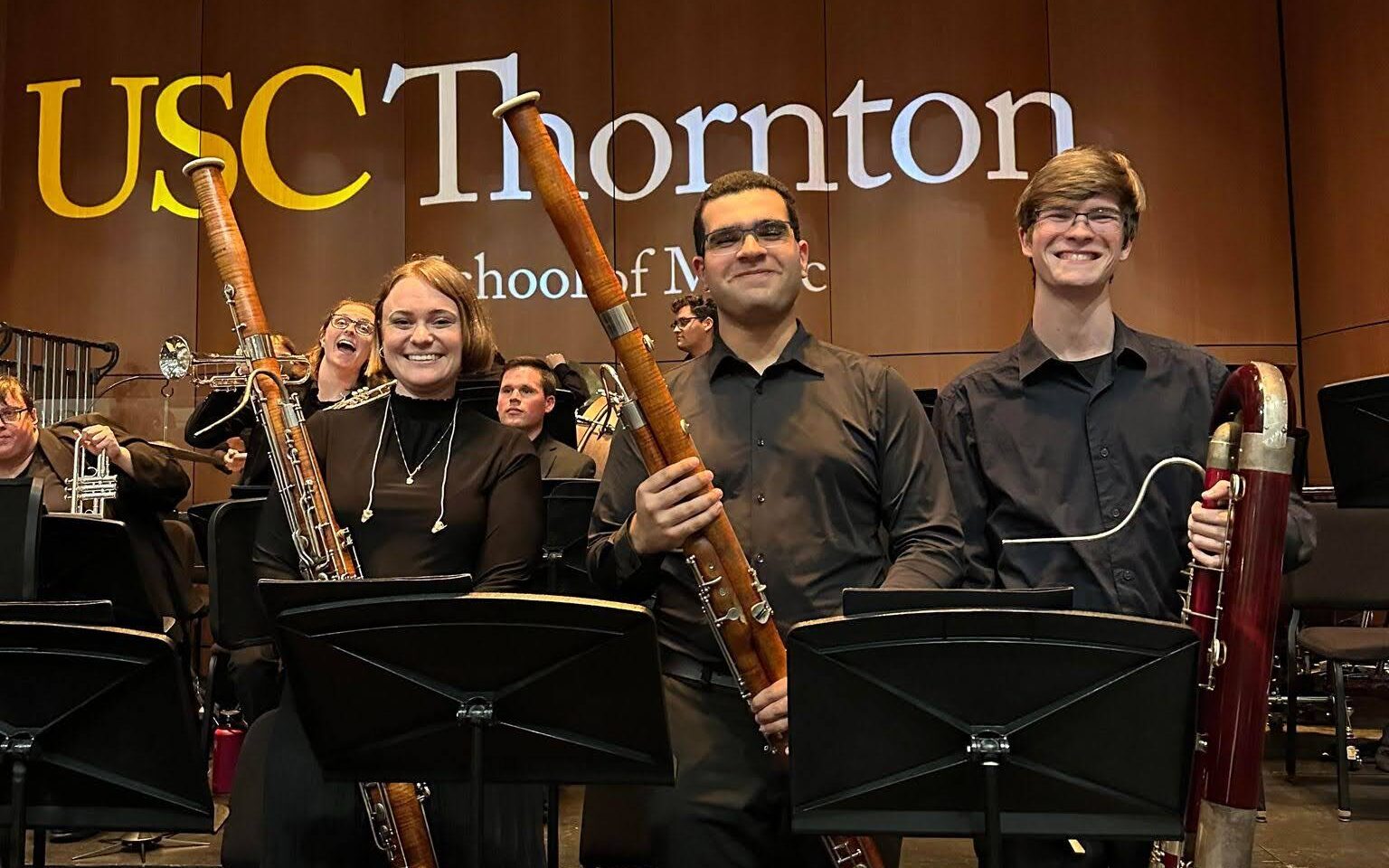 "It is possible, and important, to be a successful musician and to have other things that make you happy too," she said.
"I have always been determined to never feel like I have to give up some of the things I love other than bassoon in order to 'make it' as a professional musician, and attending a large university in as diverse and vibrant of a city as Los Angeles has allowed me to find passion in all aspects of my life."
After graduation, Ranzani plans to remain in Los Angeles with her husband and continue pursuing freelance work, along with her California Symphony performances.
"Ultimately, my big dream has always been to land a big orchestra job, and so I will of course take every audition I can that might get me there. But one way or another, I can guarantee that I will be making a living as a bassoonist, and that is really all I have ever wanted."
---
Outstanding Graduate – Doctoral
Yue Qian (BM '17, DMA '23)
Violin, minors in viola and early music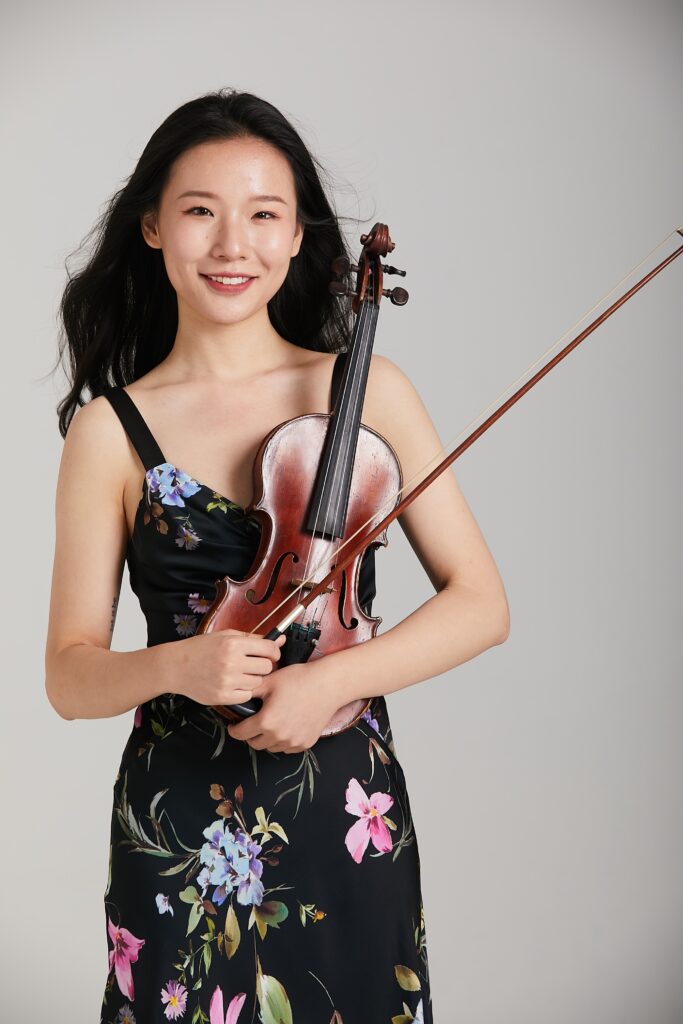 For violinist Yue Qian (BM '17, DMA '23), USC Thornton has come to feel like home.
"Thornton is a place where the teachers and students care deeply about each other, not just to become better players, better musicians, but to grow towards holistic human beings," said Qian, who was born in Jiangsu, China, and raised in Shanghai. "It is a tight community where we truly support each other, and it is hard to find a place like this."
After seven years of study at Thornton, and two degrees bookending master's studies at Juilliard, she leaves with the distinction of USC Thornton Outstanding Graduate. And while she experienced some natural anxiety about the future over the past couple of years, she leaves with a calm heart, buoyed by her education and the relationships she formed at Thornton.
"On the cusp of graduation, my heart is strangely at ease," she said. "All the support and inspiration I got from the people I met here at Thornton have given me faith that no matter where my career leads me, I will always have allies.
"I strive to keep learning, keep digging deeper into music, but most importantly, keep sharing music through playing and teaching; and I think as long as I'm doing that and stay true to myself, I will be a happy person."
Qian found a devoted mentor in adjunct professor of violin and Los Angeles Philharmonic associate concertmaster Bing Wang.
"Besides her artistry and the ability to always help with technical difficulties with my playing, Professor Wang devotes her time to whenever I need help — extra lesson time, time to have a conversation — a lot of times even non-music related!" Qian said. "She also helped me lending the instrument I'm playing now from the Colburn Foundation, which I'm very grateful for. The first time I came to USC to audition in 2013, I actually stayed at her house. She really went far beyond being just a 'violin teacher,' but cared about and was involved with my life."
While studying performance and theory and analysis — with professor of practice and director of Undergraduate Music Theory, Classical Guitar and Composition Brian Head, professor of practice in Composition / Theory and Analysis Veronika Krausas, and assistant professor of practice in Composition / Theory and Analysis Chris Rozé — she also took advantage of a unique opportunity to pursue two minors — with Alice and Eleonore Schoenfeld Endowed Chair in String Instruction and violist Yura Lee, professor of practice in Early Music and Musicology Rotem Gilbert, chair of Musicology Adam Knight Gilbert and lecturer in Early Music Jason Yoshida.
"I got to explore two fields — viola and early music — that not only expanded my perspective, but provided feedback for my violin playing as well."
While all of her professors have had a profound impact, she said her undergraduate professor of violin, Midori Goto, remains her most important mentor to this day. With Midori, she participated in outreach in Los Angeles, Mexico and Sri Lanka; the latter involved a 10-day residency with performances in churches, nursing homes and hospitals, as well as lessons in schools. Through those experiences, and others at Thornton, she has found meaning in her music.
"I learned and experienced the joy of sharing music with others," she said. "From the many outreaches I did with Professor Midori Goto, to playing chamber music with colleagues, and to teaching music minor/non-major students, I realized how much joy and fulfillment it brings to make and share music not just in a practice room or a concert setting, but with a broader audience. It makes me feel closer to music."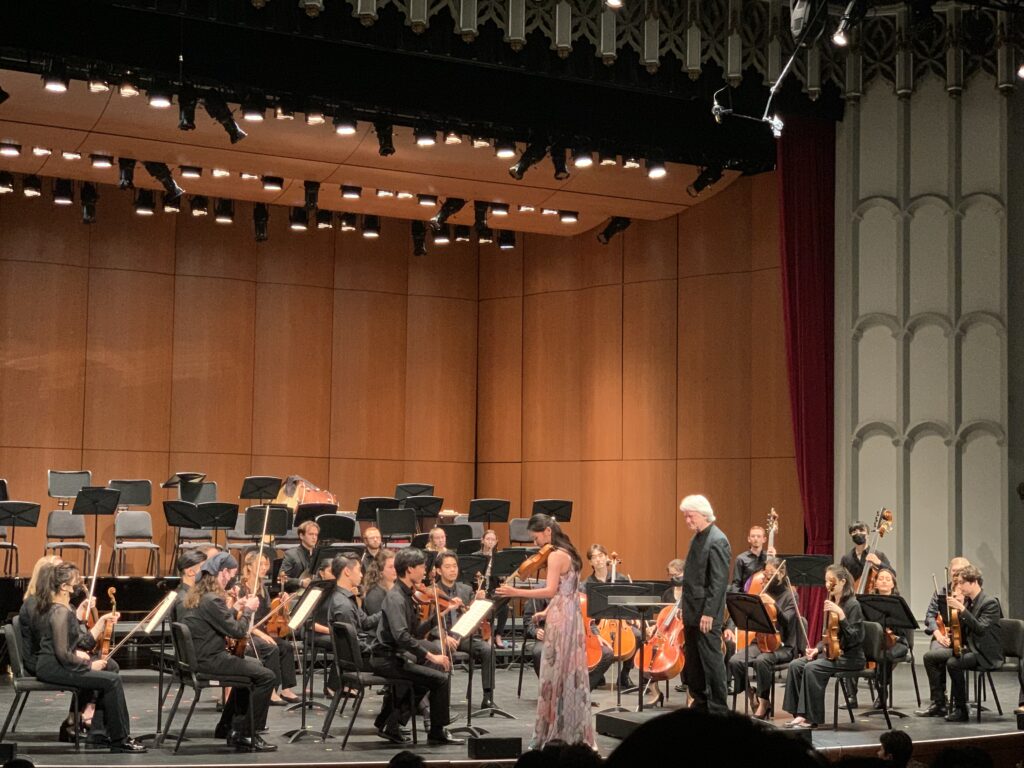 A USC Concerto Competition winner, Qian has cherished her role as a music minor instructor for violin/viola and chamber music at Thornton since 2021.
"Teaching minor/non-major students has become such a fulfilling experience for me," she said. "I still remember the first time I sat through their jury; there were a couple of times I almost cried."
The students major in diverse fields, including computer science, architecture and communications, but devote time to their instrument because it is something that they simply love, Qian explained.
"There's something so raw and so honest about them that moves me," she said. "I remember one student who was trying to audition for the minor program, but he simply didn't have enough experience and time with the instrument. He was very nervous, and it showed in the performance; but that was a seven-minute performance that will stay with me for a long time. I still so vividly recall his passion, his eagerness to play the piece well and to get better at the instrument, all purely because of his love for music. This kind of initial drive, the beginner's mind, sometimes gets lost in our daily lives. And whenever I need that, I think of that seven minutes."
As for future plans, Qian will continue as a chamber music coach at the Colburn Community School of Performing Arts, where she has been teaching since 2022. She will also teach young musicians at the Classical Music Institute 210 Festival in San Antonio in June.
Then she heads to Ravinia's Steans Music Institute for five weeks of studying and performing chamber works. And as winners of the 2023 Beverly Hills National Auditions, she and pianist and Thornton DMA Tomomi Sato, will have some concerts lined up for next season.
"The nature of our profession is always in fluctuation, and full of possibilities, but as I said before, as long as I'm sharing music — playing and teaching — and stay true to myself, I'll be a happy person."
Never miss a story
Subscribe to USC Thornton's e-newsletter
Subscribe