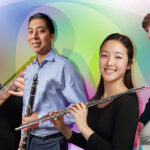 March 9, 2023
Stay tuned in the coming days for a series of profiles of Thornton students who combine creativity and passion to create their Young Artist Projects.
---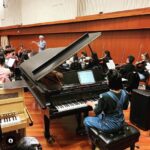 February 22, 2023
The USC Thornton Symphony's annual "New Music for Orchestra" concert features original work from Thornton's acclaimed Composition program.
---
February 21, 2023
Yura Lee, USC Thornton Alice and Eleonore Schoenfeld Endowed Chair in String Instruction and principal violist of Los Angeles Chamber Orchestra, was featured on Violinst.com. In the interview, Lee spoke about stepping into a demanding career at a young age and rediscovering her love for music, especially chamber music, as a violist. "I think everything… Continue reading Yura Lee interviewed by Violinist.com
---
February 17, 2023
USC Thornton celebrates Black History Month with a playlist on Spotify.
---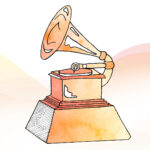 February 6, 2023
Celebrating the winners, nominees, and performers of the 65th annual Grammy Awards.
---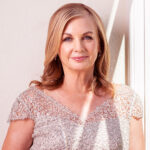 January 30, 2023
USC Thornton strings department adjunct professor Margaret Batjer spoke with The Violin Channel on Dec. 22 about the Colburn School's Music Academy pre-college program, offered to students ages 14-18. Batjer is a violin faculty member at the Colburn Music Academy and director of the Academy Virtuosi chamber orchestra. "In today's world, being a well-rounded musician… Continue reading Margaret Batjer on Colburn School's pre-college program
---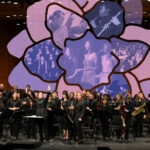 January 26, 2023
The spring 2023 semester holds a tremendous array of live programs on campus and in Los Angeles.
---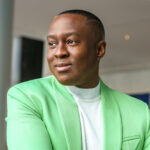 January 24, 2023
Renowned music scholar and musician Jason King has been named dean of the USC Thornton School of Music, effective July 1st.
---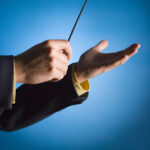 January 20, 2023
On Jan. 19, Los Angeles Times music critic Mark Swed published a review of Mahler's Symphony No. 9 performances conducted by esteemed USC Thornton alum and Judge Widney Professor of Music Michael Tilson Thomas (BM '67, MM '76) and artistic leader and USC Thornton Symphony's principal conductor Carl St.Clair. On Tilson Thomas' Jan. 8 performance… Continue reading Los Angeles Times spotlights USC Thornton Symphony in review of a weekend of Mahler's Symphony No. 9 performances
---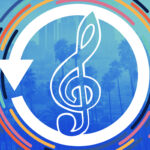 December 12, 2022
Looking back on an amazing fall 2022 semester at USC Thornton.
---