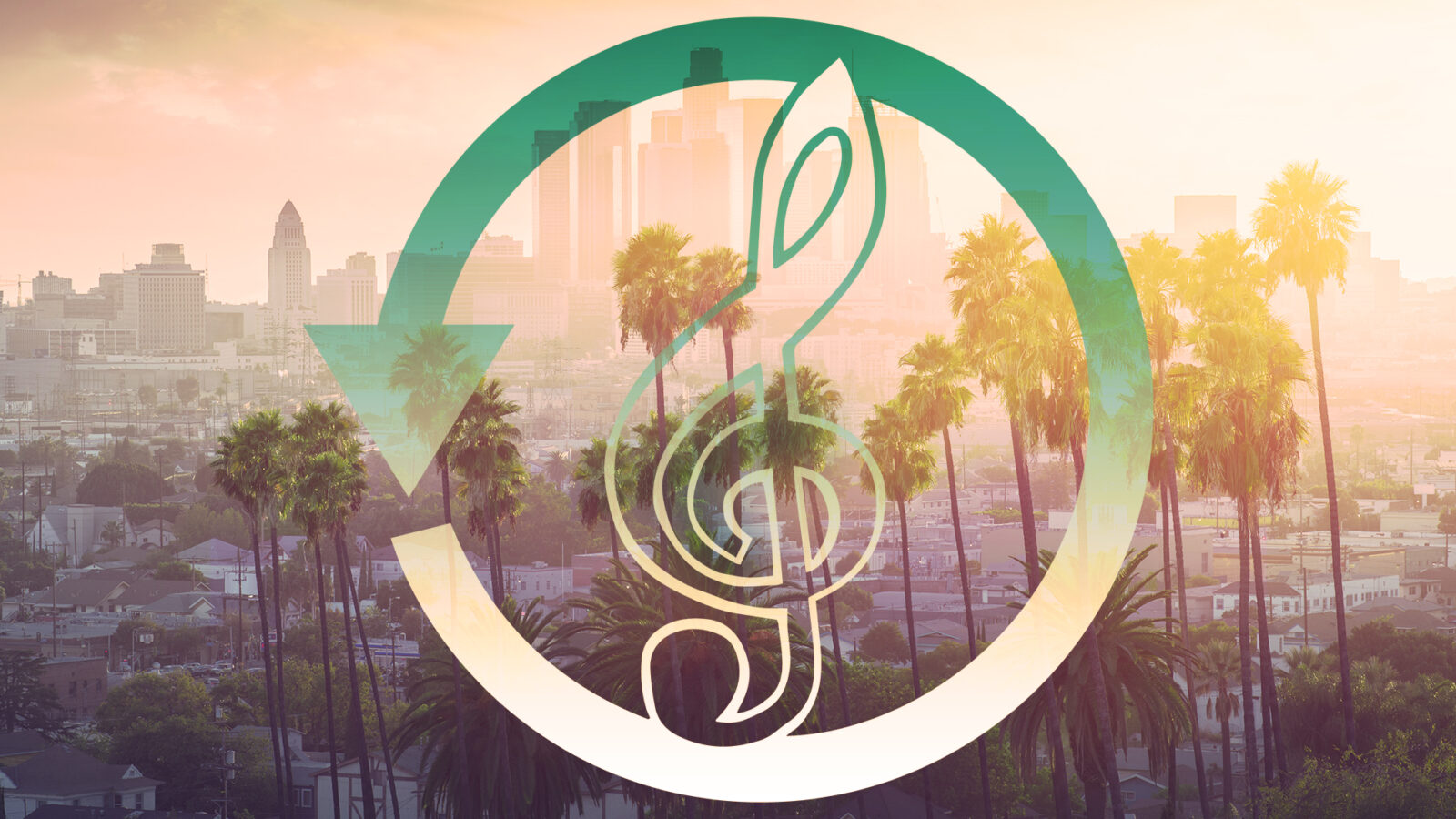 A Return to Form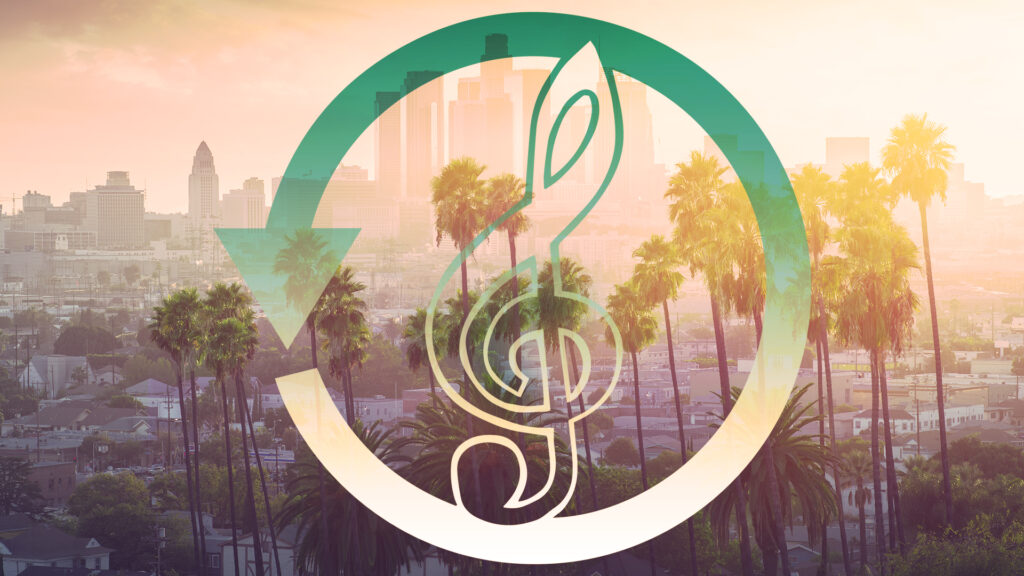 Looking back on an amazing spring 2022 semester at USC Thornton, including the return of live performances.
---
After an unprecedented two years of adapting educational models to follow fluctuating health and safety guidelines prescribed by the COVID-19 pandemic, the spring 2022 semester at USC Thornton saw a return to what students, faculty and staff love most: opportunities to gather together in classrooms, rehearsal rooms and performance halls to celebrate students' achievements.
In many ways, the semester was a return to form. Several faculty and alumni were recognized with GRAMMYs, while a pair of talented faculty members were honored with endowed chairs. International opportunities for students led to the production of a brand-new opera, while students found many outlets for their musical and educational pursuits close to home in Los Angeles.
Take a look back at the collaborations, accomplishments and opportunities that made for a very special spring 2022 semester at USC Thornton.

In a collaborative effort among students, faculty and staff, the Thornton Department of Choral & Sacred Music debuted new performance attire for its ensembles this semester that honors the department's commitment to gender inclusivity. In February, Thornton Keyboard Studies doctoral student Lenny Hayes partnered with USC Annenberg faculty member Miki Taylor in honoring and reimagining the century-old Black gospel hymn "Something Within" by Lucie Eddie Campbell. April began with a landmark collaboration between USC Thornton Winds and Yellowjackets, the GRAMMY-winning jazz group comprising Thornton Jazz Studies Department faculty members Bob Mintzer and Russell Ferrante, Thornton Popular Music program faculty member William Kennedy and Australian bass player Dane Alderson.
This semester, USC Thornton honored the illustrious careers of three retiring faculty members as part of the In Conversation With series, which illustrates the bonds that faculty members forge with students and alumni. As part of the series, longtime Thornton Screen Scoring Program Chair Dan Carlin chatted with alumnus Marco Valerio Antonini ('16) about the values and work ethic he aimed to instill in his students. Chair of the Thornton Musicology Program Bruce Alan Brown discussed how studying the music of years past can create expert musicians and deep thinkers with his former student Lisa de Alwis (Ph.D. '12). Dick McIlvery ('80, M.M. '82) – longtime Thornton professor and founder of its recording arts degree program, which evolved into the Thornton Music Industry program – spoke with alumnus Fred Vogler ('88) about timeless techniques for creating a fulfilling career in the music industry.

In March, Thornton Popular Music program seniors returned to the historic El Rey Theater for their annual senior showcase. That same month, two faculty members were named to endowed faculty positions at the USC Thornton School of Music: Glenn Dicterow holds the Jascha Heifetz Chair in Violin, and Elizabeth Hynes holds the Stephen H. Crocker Professorship in Music. The Thornton Department of Choral & Sacred Music reconnected with colleagues and showcased their work in-person at the American Choral Directors Association Western Division Convention, held March 2-5 in Long Beach. In early April, USC Thornton artists, including faculty like Screen Scoring professor Lolita Ritmanis along with alumni like jazz studies alum Jake Silverman (D.M.A. '19), won in multiple categories at the 64th GRAMMY Awards.
Over Spring Break, a group of jazz studies students traveled to Amsterdam for a weeklong collaboration with the students and faculty at the Conservatorium van Amsterdam. The experience led to the Nicole McCabe Quintet taking home the Keep an Eye International Jazz Award, an annual competition featuring music schools from around the world.
As the semester came to a close, Thornton honored the contributions of its dean, Robert Cutietta, who stepped down this spring after two decades of service. Spring 2022 wrapped up when Thornton hosted a pair of in-person ceremonies honoring graduating bachelor's, master's and doctoral students: the 67th annual Honors Convocation celebrated the achievements of students, faculty and staff, while the Thornton Commencement Ceremony featured a speech from Lori Custodero (D.M.A. '97), the winner of this year's Thornton Outstanding Alumni Award. USC Thornton outstanding graduate Adam Karelin ('22) was this year's chosen USC valedictorian, and he gave a speech during the 139th Commencement Ceremony at the University of Southern California after Thornton Popular Music program graduate Raivyn Hearne ('22) sang the National Anthem. Musicology program graduate Malachai Bandy (Ph.D. '22), choral music graduate Duncan Tuomi (M.M. '22) and violinist Albert Yamamoto (B.A. '18, GCRT '22) were also honored as this year's Thornton Outstanding Graduates.

This semester marked a return to international educational opportunities for Thornton students. This winter, Thornton Vocal Arts and Opera master's student Lorenzo Zapata reported live from Helsinki, Finland, while he and his castmates prepared for the world premiere of All The Truths We Cannot See: A Chernobyl Story, created in partnership between the USC Thornton School of Music and Uniarts Helsinki's Sibelius Academy. The opera, which explores the social and environmental impact of the Chernobyl nuclear power plant's explosion on April 26, 1986, premiered in Helsinki, Finland, on March 15 and had its American premiere at the USC Bing Theatre April 21-24. Meanwhile, Linda Insook Diaz ('22) blogged about her final semester of bachelor's degree studies in composition at the Conservatorium van Amsterdam.
Back home in Los Angeles, Thornton Classical Guitar and Music Industry program senior Francesca Boerio ('22) honed her teaching and mentoring skills through her involvement with the Thornton Community Engagement Program. USC Thornton adjunct instructor Sophie Reeves gave her students life-changing opportunities to work the Super Bowl and the Ye and Drake performance this winter. Thornton Classical Guitar program student Robert Wang got the chance to combine his passions for scholarship and performance, learning from mentors like Jason Yoshida, part-time lecturer in the Thornton Early Music Performance program.
The arts leadership master's program led by Ken Foster helped former students like Jasmine Khorsandi (M.S. '21) and Jonathan Rios (M.S. '21) realize their dreams, and it continues to provide students the keys to building sustainable organizations that reflect the communities they serve. USC Thornton alumni Emily Rosenfield ('16), Diana Newman ('12, M.M. '14), Dominic Anzalone ('22) and David Riccobono (M.M. '19) provide good examples of the types of career-boosting opportunities – playing with Hamilton, debuting at The Met and performing in dual sections of a symphony – that await USC Thornton students when they graduate.
Never miss a story
Subscribe to USC Thornton's e-newsletter
Subscribe