Meet The New Faculty: Andrae Alexander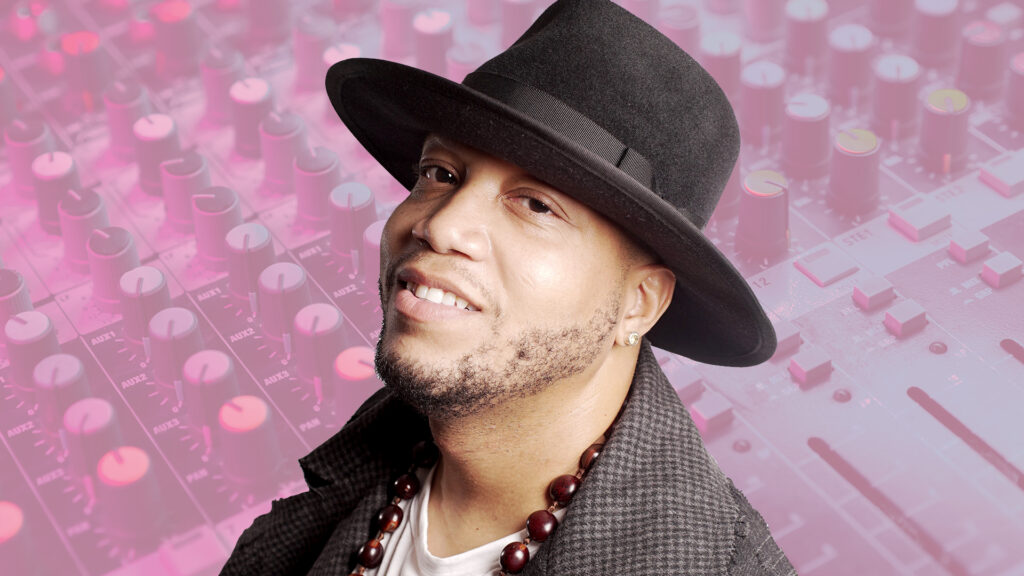 As part of a series honoring faculty appointments, USC Thornton celebrates new faculty Andrae Alexander as an assistant professor of practice.
---
Andrae Alexander has been named an assistant professor of practice in the USC Thornton Music Industry program. Alexander joined Thornton faculty in 2019 as a lecturer and with his promotion this year, he becomes a full-time faculty member.
Alexander is a GRAMMY Award-winning composer, musician and professor who moved to Los Angeles in 2009 from Maryland. He is a veteran of the United States Marine Corps and the United States Navy Band of Washington, D.C., which is a Presidential Support Unit. He is also the Amazon best-selling author of the book "Build Your Music Career from Scratch," which is in its second edition, and he has multiple Billboard #1s.
As a musician, composer and consultant, Alexander has worked on projects such as "Empire," the movie "Detroit" and "The Birth of a Nation" soundtrack. Some of the artists he has worked with include Jon Batiste, NeYo, BlackBear, George Drakoulias, Swae Lee, Mellissa Ethridge, Allee Willis, Meek Mills, Pusha-T, Ye, Jesse J., Rodney Jerkins, Lamont Dozier and No I.D. Before teaching at USC, Alexander taught courses on music composition and programming, music business and music production for media at the Los Angeles Film School in Hollywood.
"As a professor, there is nothing better than seeing your students thrive, and my students at USC have proven themselves to be brilliant and entrepreneurial. We have some really innovative plans that will set our students up for even greater success in the music industry in the future, and I am grateful to be a part," Alexander says.
Music Industry Program Chair and Assistant Professor of Practice Mike Garcia says students benefit from Alexander's boundless energy both inside and outside of the classroom.
"He not only brings industry experience and expertise in publishing, producing and recording but also valuable and relatable artist experience as a songwriter and performer, including most recently winning the Album of the Year GRAMMY for his writing on Jean Baptiste's 'We Are,'" Garcia says.
Alexander holds a bachelor of arts degree in music and a master of arts degree in music industry administration, and he is in the process of completing a doctoral degree in leadership studies with a business concentration. He's currently a voting member of the Recording Academy, a Songwriters Hall of Fame voting member, a Songwriters of North America board member and a board member of the Los Angeles Jazz Society.
---
The New Cohort
As part of the series, here are more recently announced faculty of USC Thornton.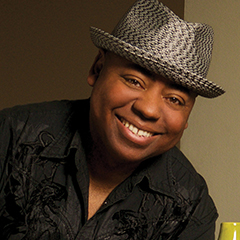 Paul Jackson, Jr.
Paul Jackson, Jr., a GRAMMY recognized composer, arranger, producer and guitarist, has been named an assistant professor of practice in the USC Thornton Popular Music Performance program. Jackson joined Thornton faculty as a visiting artist and later became an adjunct assistant professor. With his promotion this year, he becomes a full-time faculty member.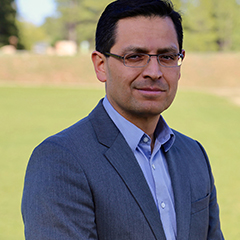 León F. García Corona
León F. García Corona joins the faculty as a music scholar whose work focuses on the intersections between music, race and social justice in Mexico and among its diasporic communities in the United States. He is the co-editor and a contributor of Voices of the Field: Pathways in Public Ethnomusicology (Oxford University Press), in which he and other contributors explore public engagement in ethnomusicology.
Jeanine Cowen
Jeanine Cowen joins the faculty as a professor of practice and the new chair of the USC Thornton Screen Scoring program. Cowen is a composer and educator who works as a freelance composer, music producer and sound designer focusing on the intersection of audio and visual medias, with particular interest in the burgeoning VR/AR/XR worlds and video games. Formerly the vice president for curriculum and program innovation at Berklee College of Music, she was a professor in the game and interactive media scoring area at Berklee before joining the USC Thornton faculty.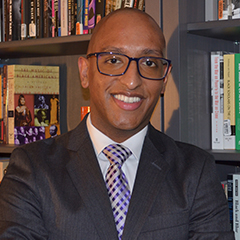 Jonathan A. Gómez
Dr. Jonathan A. Gómez joins the faculty as an assistant professor of musicology. Studying Black American musics of the twentieth and twenty-first centuries as well as musics of the African diaspora, Gómez is a musicologist who holds a master's degree from Michigan State University and a bachelor's in studio music and jazz from the University of Miami's Frost School of Music. He is currently completing his doctoral degree in historical musicology with a secondary field in African and African American studies at Harvard University, where he is also a GSAS presidential scholar.
Candice D. Mattio
Candice D. Mattio joins the faculty as an assistant professor of music teaching and learning. Her research focuses on the intersections of musical creativity, social issues in contemporary and popular music education and technology-based music teaching and learning contexts. Before joining the Thornton faculty, she was an assistant professor and coordinator of music education at Florida International University and previously was chair of fine arts and taught secondary general music, electronic music, studio production and popular music ensembles in Chicago public schools.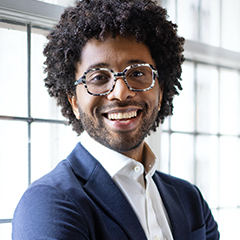 Seth Parker Woods
Cellist Dr. Seth Parker Woods joins the faculty as an assistant professor of practice, string chamber music and cello. A recipient of the 2022 Chamber Music America Michael Jaffee Visionary Award and hailed by The Guardian as "a cellist of power and grace" who possesses "mature artistry and willingness to go to the brink," Woods will direct the Thornton Strings Department's chamber music program while teaching cello.
Never miss a story
Subscribe to USC Thornton's e-newsletter
Subscribe