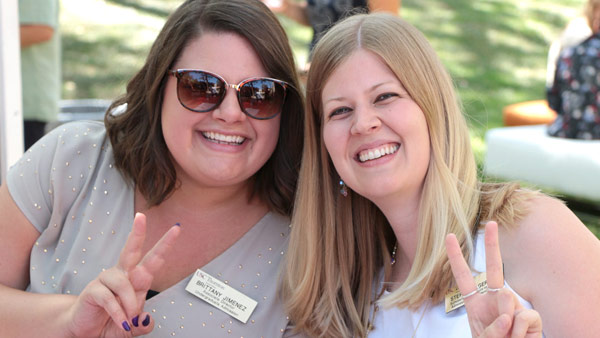 A Warm Welcome
Slideshow: Fall 2017 Welcome Luncheon
Slideshow: Fall 2017 Welcome Luncheon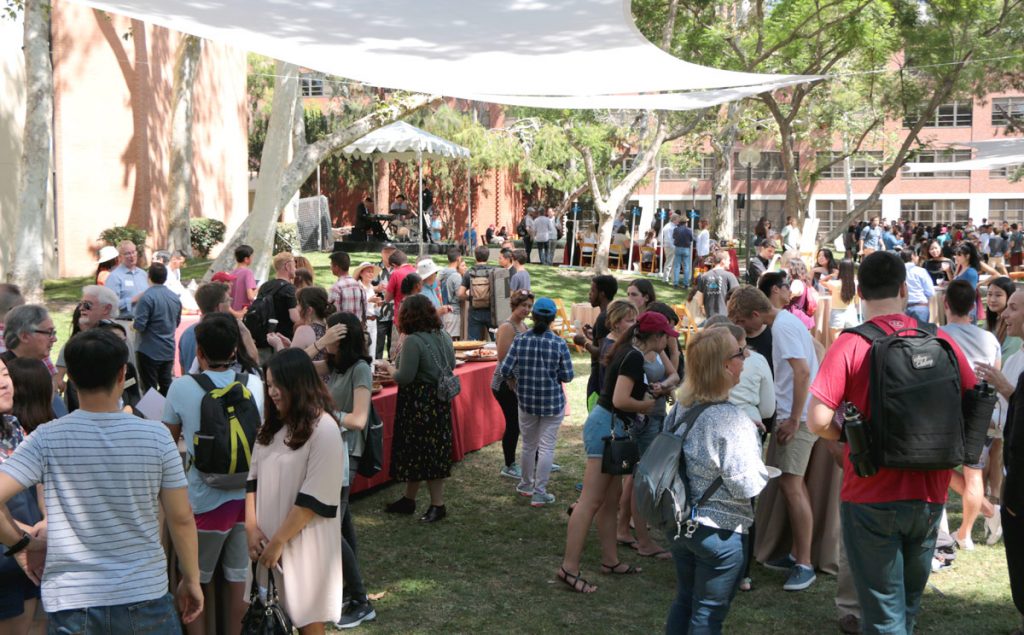 Slideshow: Fall 2017 Welcome Luncheon
Slideshow: Fall 2017 Welcome Luncheon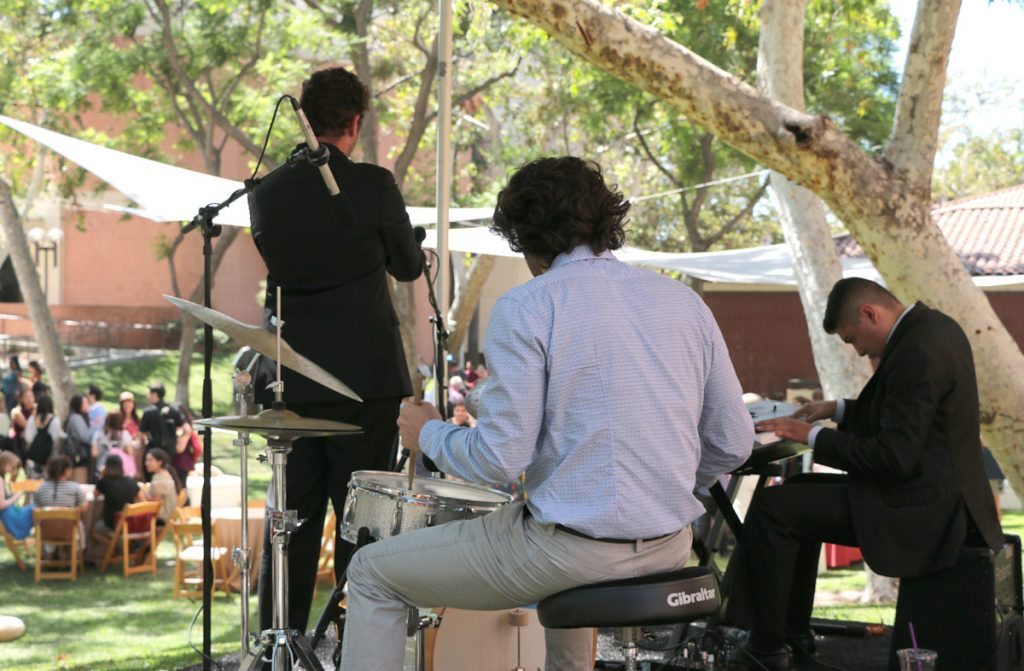 Slideshow: Fall 2017 Welcome Luncheon
Slideshow: Fall 2017 Welcome Luncheon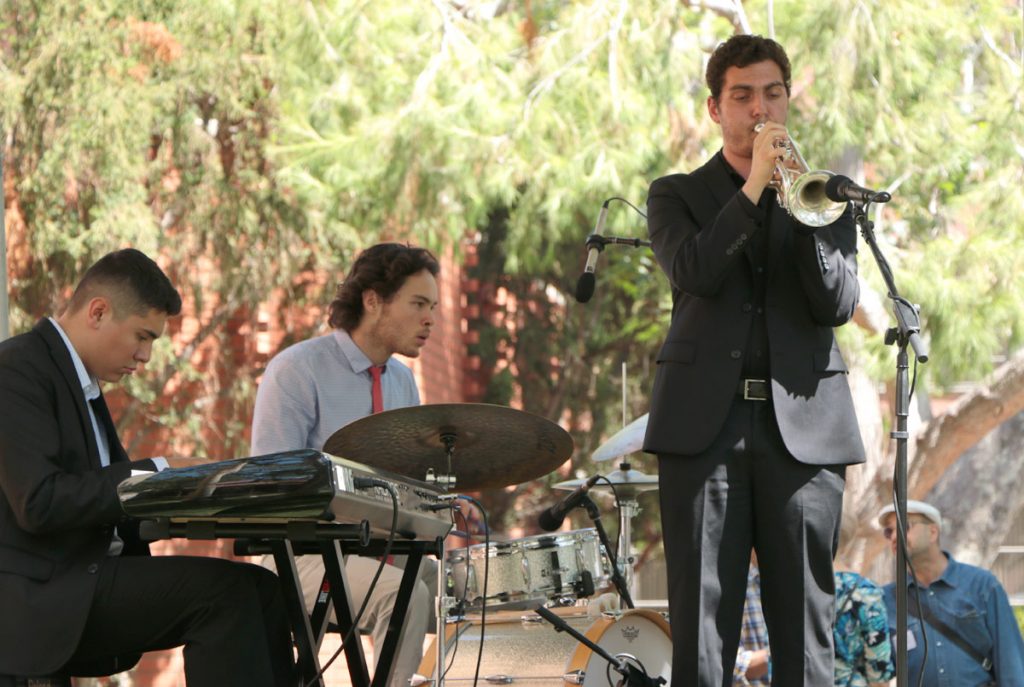 Slideshow: Fall 2017 Welcome Luncheon
Slideshow: Fall 2017 Welcome Luncheon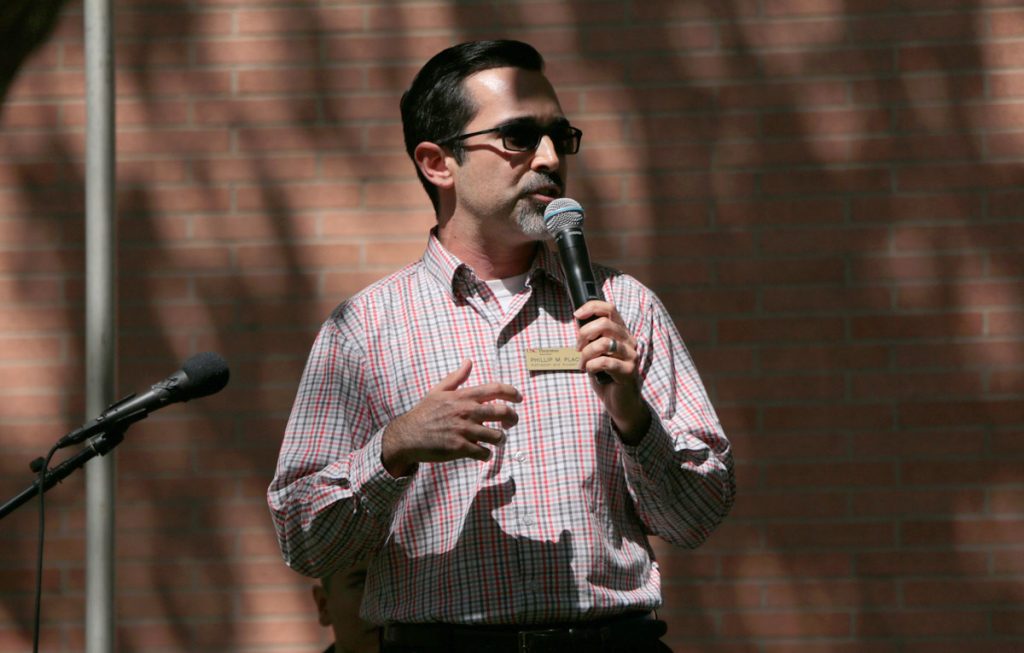 Slideshow: Phil Placenti, Assistant Dean for Student Affairs & Admission
Slideshow: Phil Placenti, Assistant Dean for Student Affairs & Admission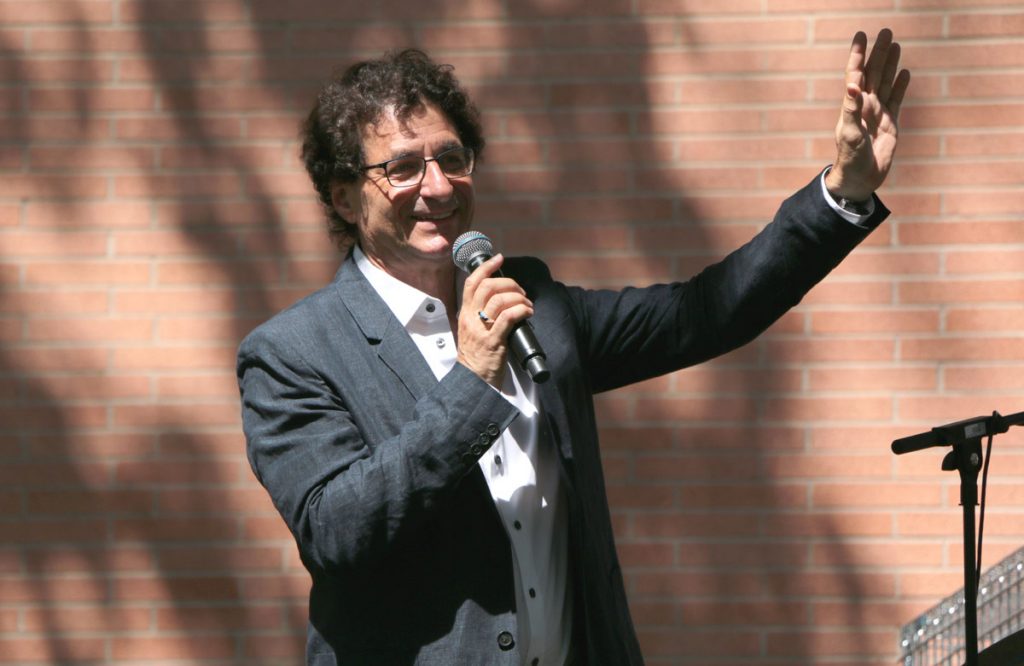 Slideshow: USC Thornton Dean Robert Cutietta addresses the crowd
Slideshow: USC Thornton Dean Robert Cutietta addresses the crowd
Dean Robert Cutietta speaking at the welcome luncheon in 2017. (Photo: Daniel Anderson)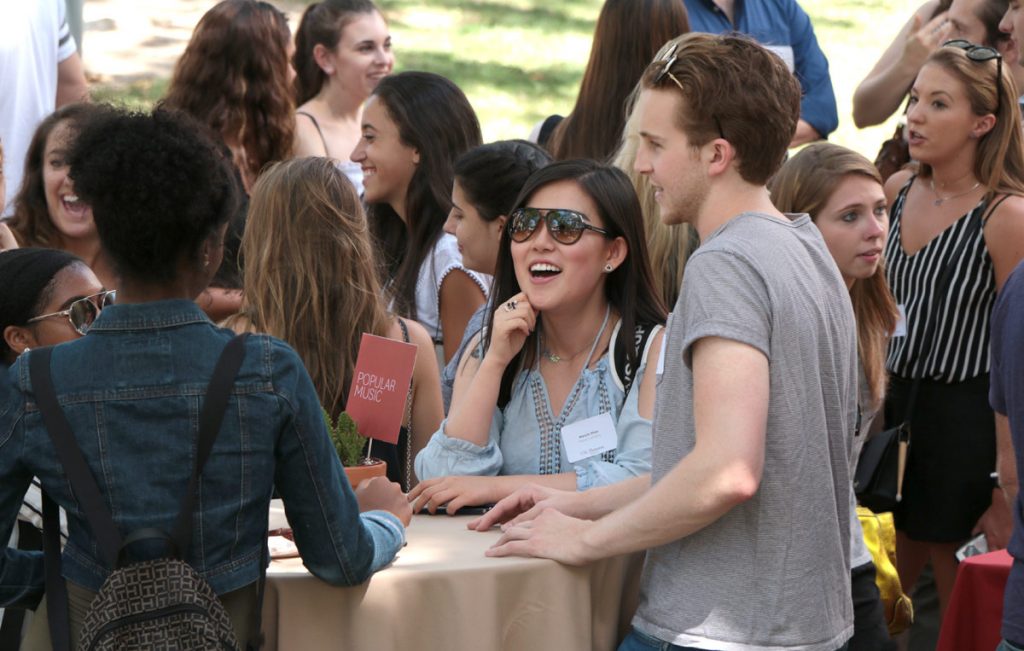 Slideshow: Fall 2017 Welcome Luncheon
Slideshow: Fall 2017 Welcome Luncheon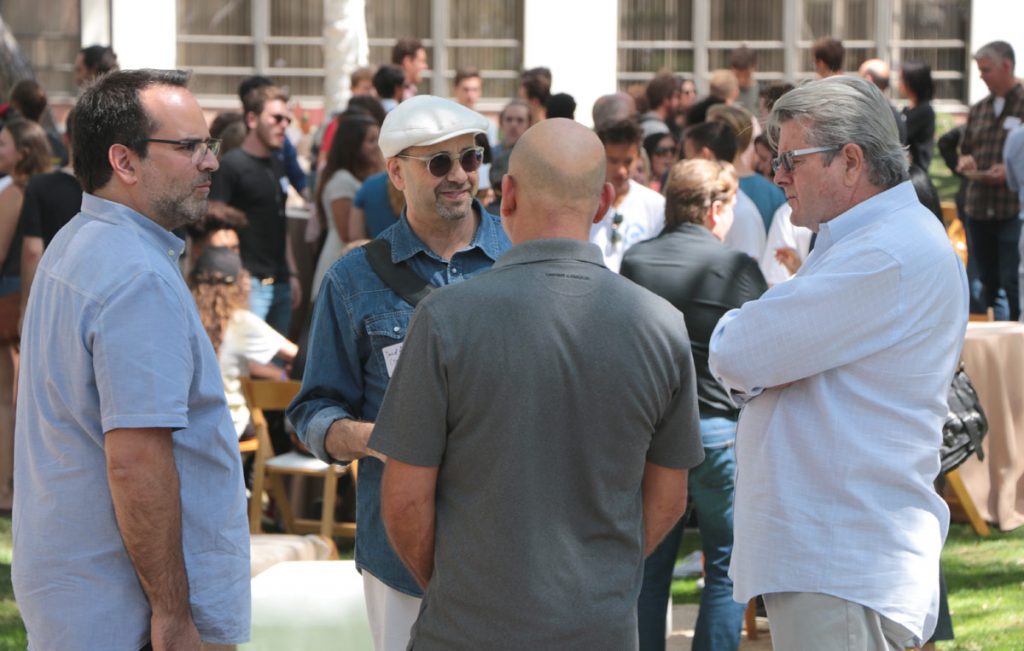 Slideshow: Fall 2017 Welcome Luncheon
Slideshow: Fall 2017 Welcome Luncheon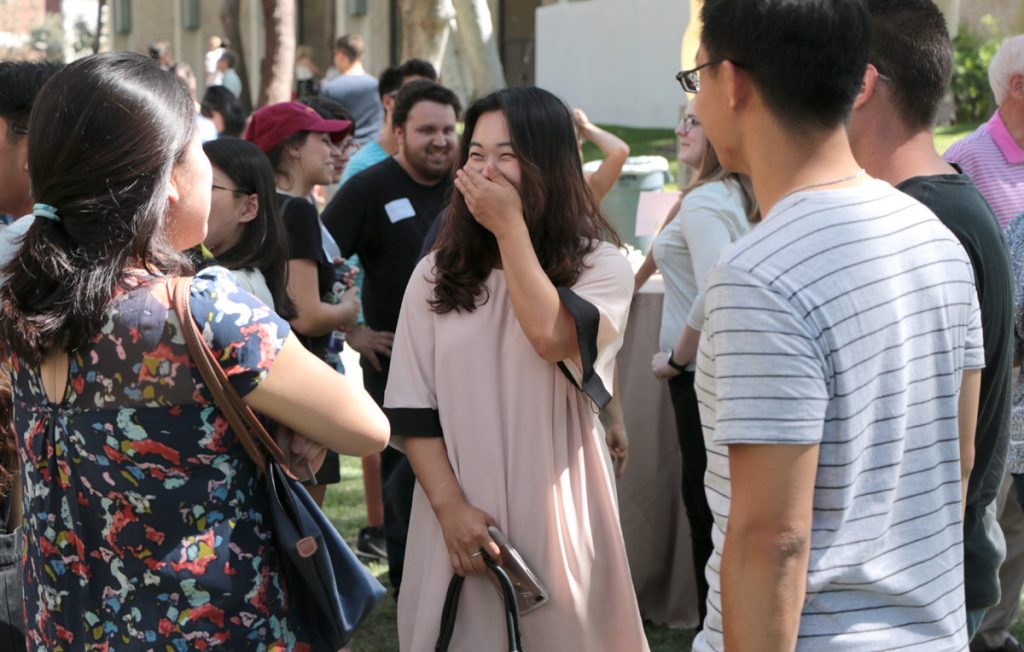 Slideshow: Fall 2017 Welcome Luncheon
Slideshow: Fall 2017 Welcome Luncheon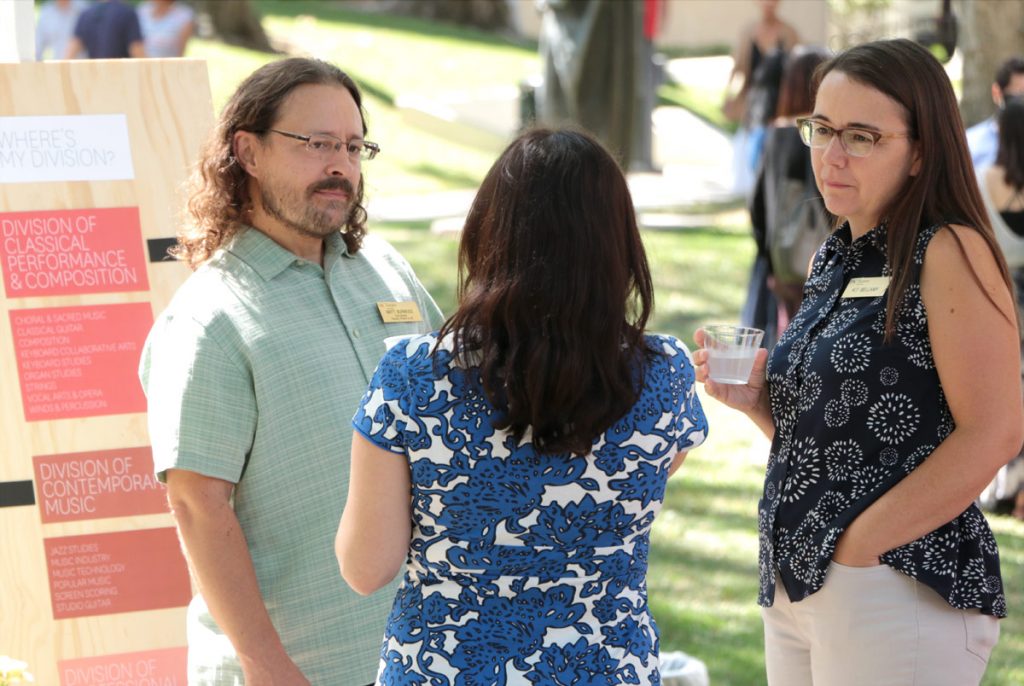 Slideshow: Fall 2017 Welcome Luncheon
Slideshow: Fall 2017 Welcome Luncheon
Slideshow: Fall 2017 Welcome Luncheon
Slideshow: Fall 2017 Welcome Luncheon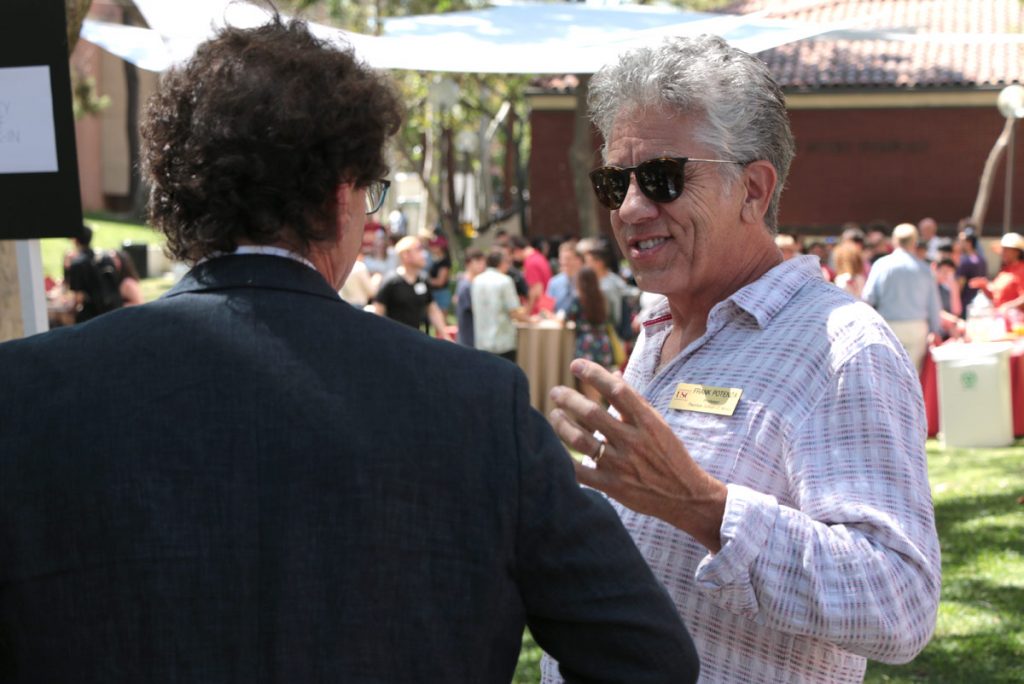 Slideshow: Fall 2017 Welcome Luncheon
Slideshow: Fall 2017 Welcome Luncheon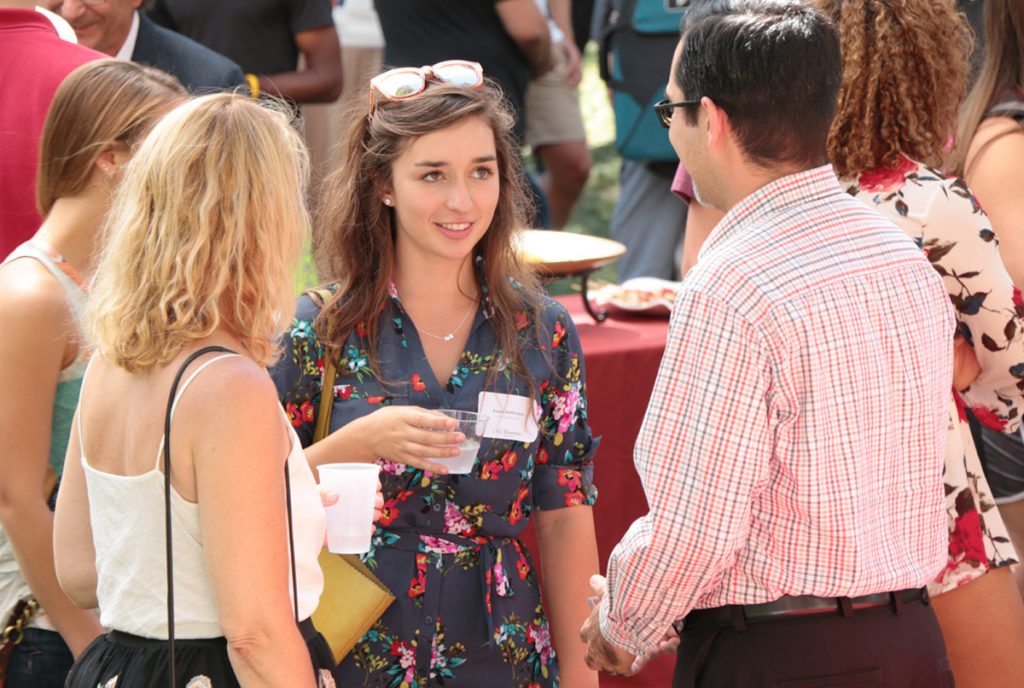 Slideshow: Fall 2017 Welcome Luncheon
Slideshow: Fall 2017 Welcome Luncheon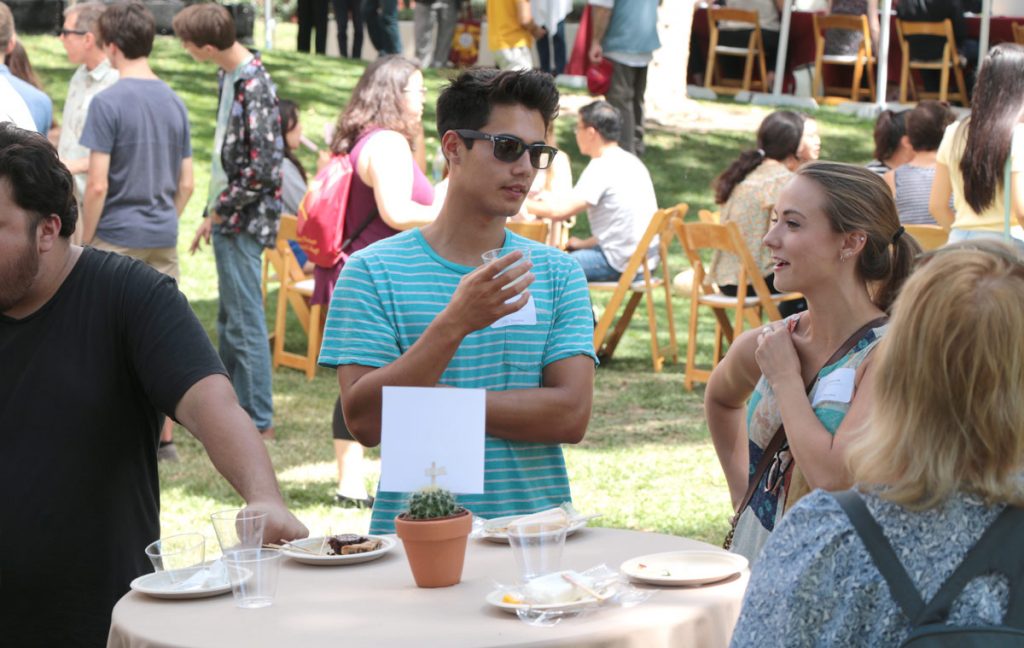 Slideshow: Fall 2017 Welcome Luncheon
Slideshow: Fall 2017 Welcome Luncheon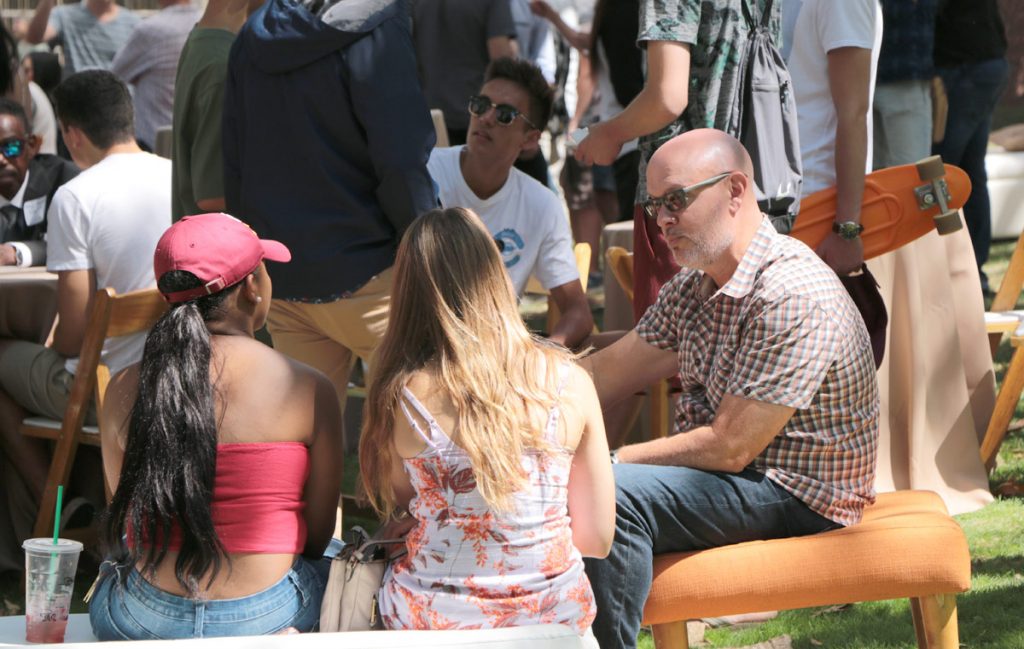 Slideshow: Fall 2017 Welcome Luncheon
Slideshow: Fall 2017 Welcome Luncheon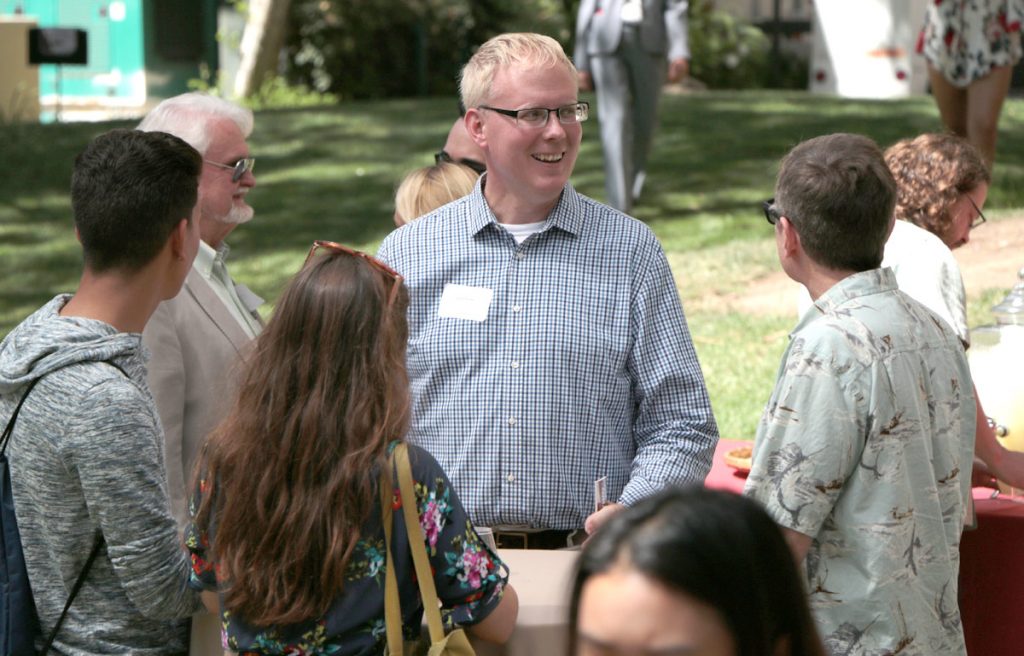 Slideshow: Fall 2017 Welcome Luncheon
Slideshow: Fall 2017 Welcome Luncheon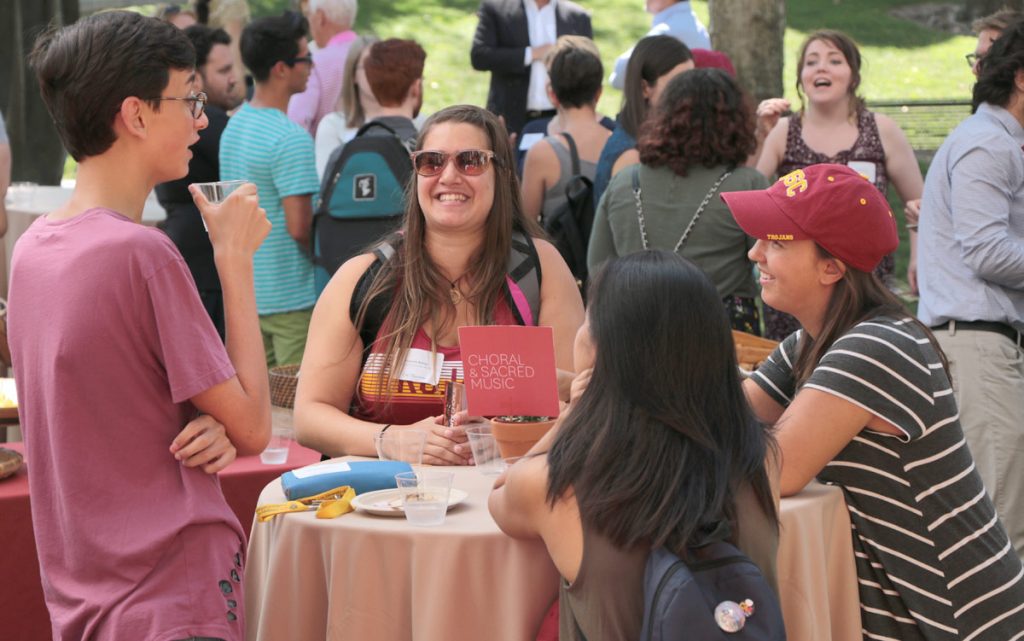 Slideshow: Fall 2017 Welcome Luncheon
Slideshow: Fall 2017 Welcome Luncheon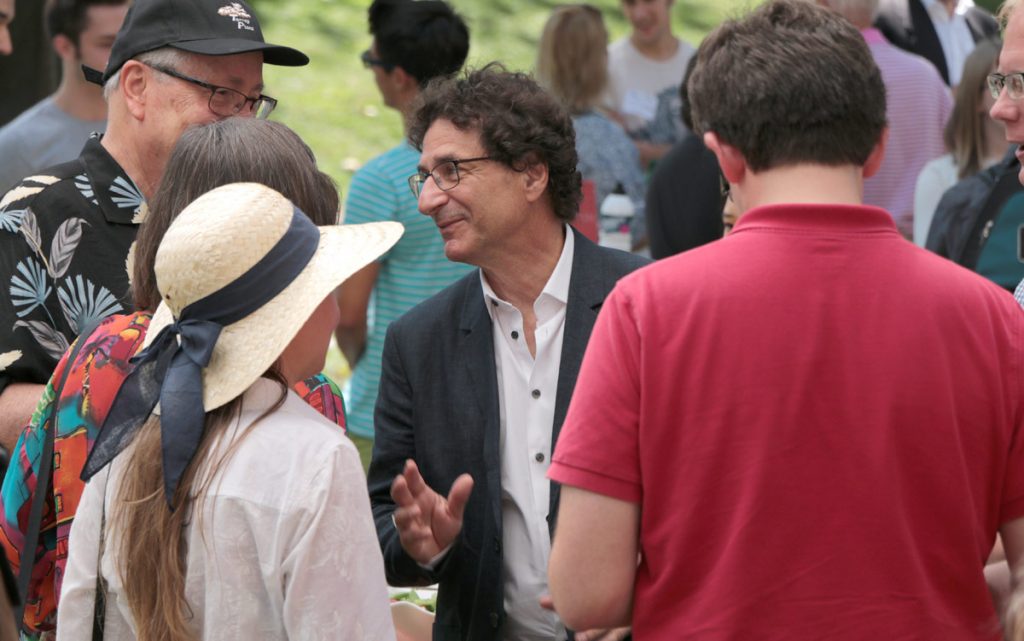 Slideshow: Fall 2017 Welcome Luncheon
Slideshow: Fall 2017 Welcome Luncheon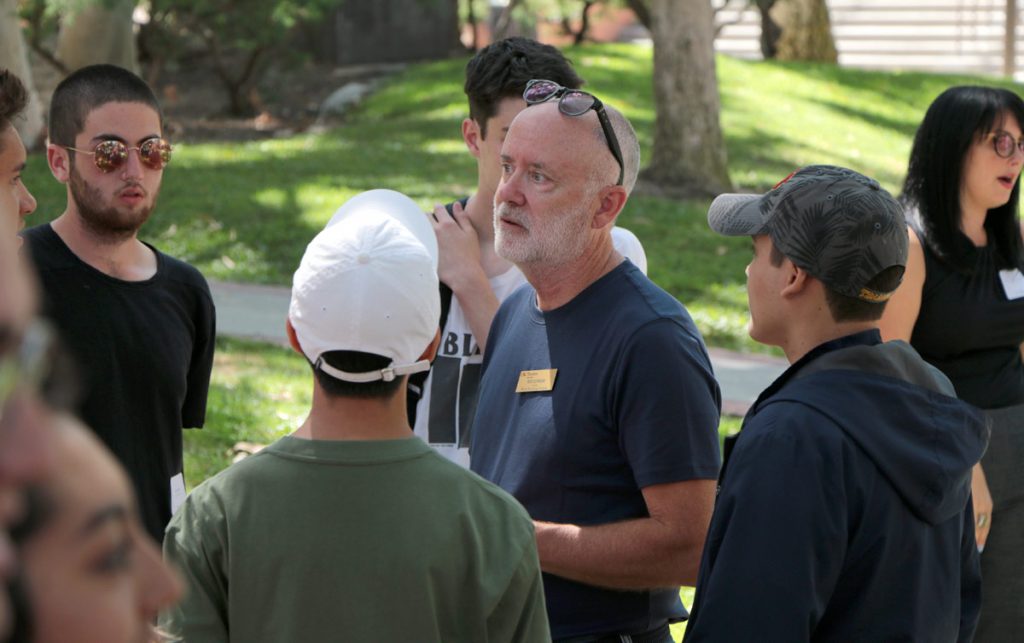 Slideshow: Fall 2017 Welcome Luncheon
Slideshow: Fall 2017 Welcome Luncheon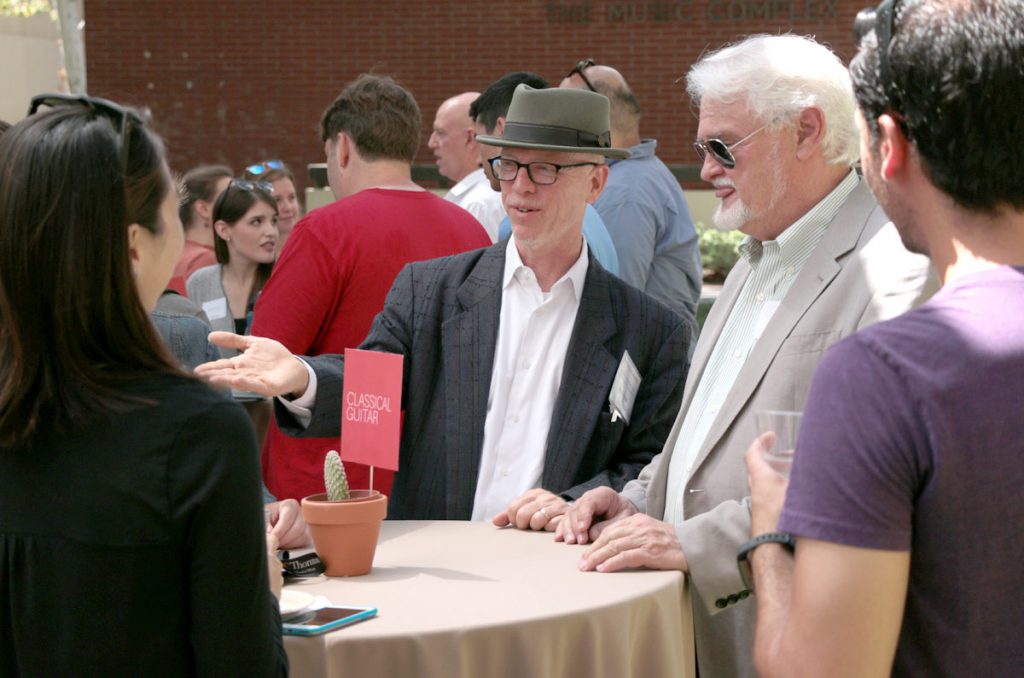 Slideshow: Fall 2017 Welcome Luncheon
Slideshow: Fall 2017 Welcome Luncheon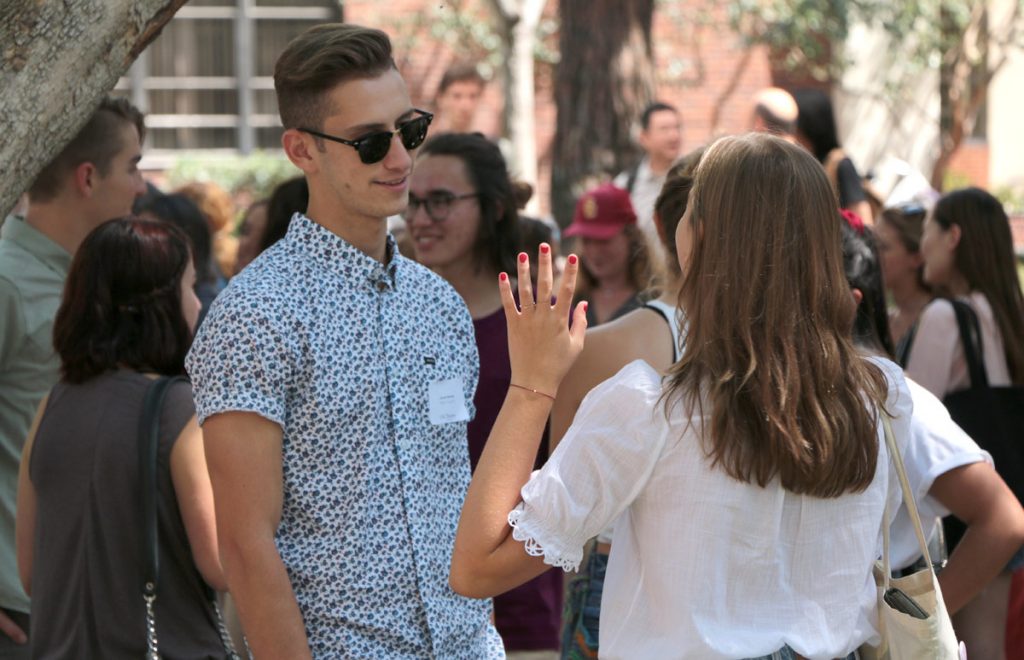 Slideshow: Fall 2017 Welcome Luncheon
Slideshow: Fall 2017 Welcome Luncheon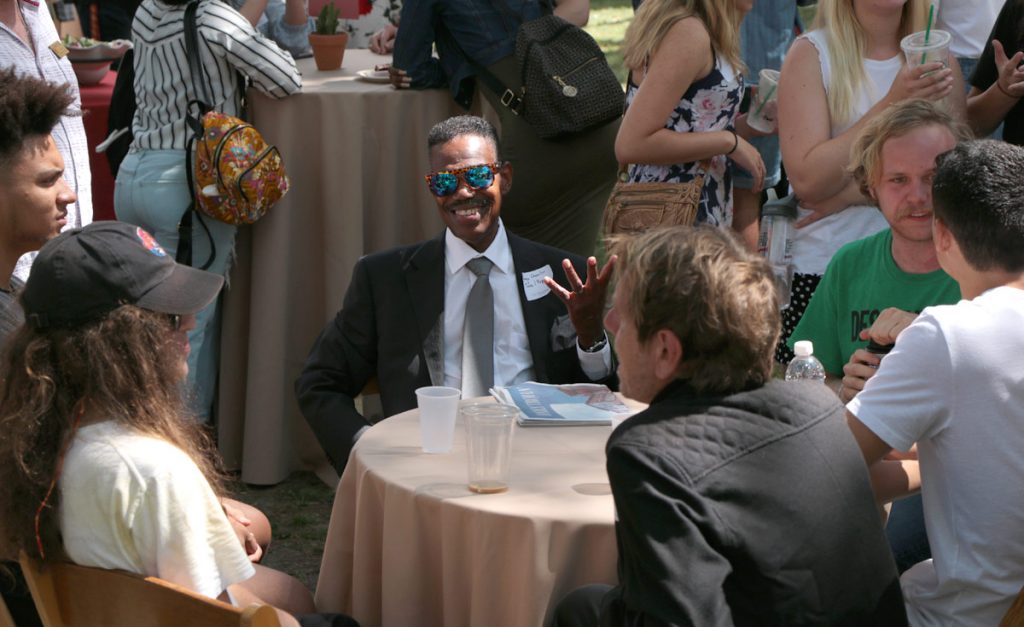 Slideshow: Fall 2017 Welcome Luncheon
Slideshow: Fall 2017 Welcome Luncheon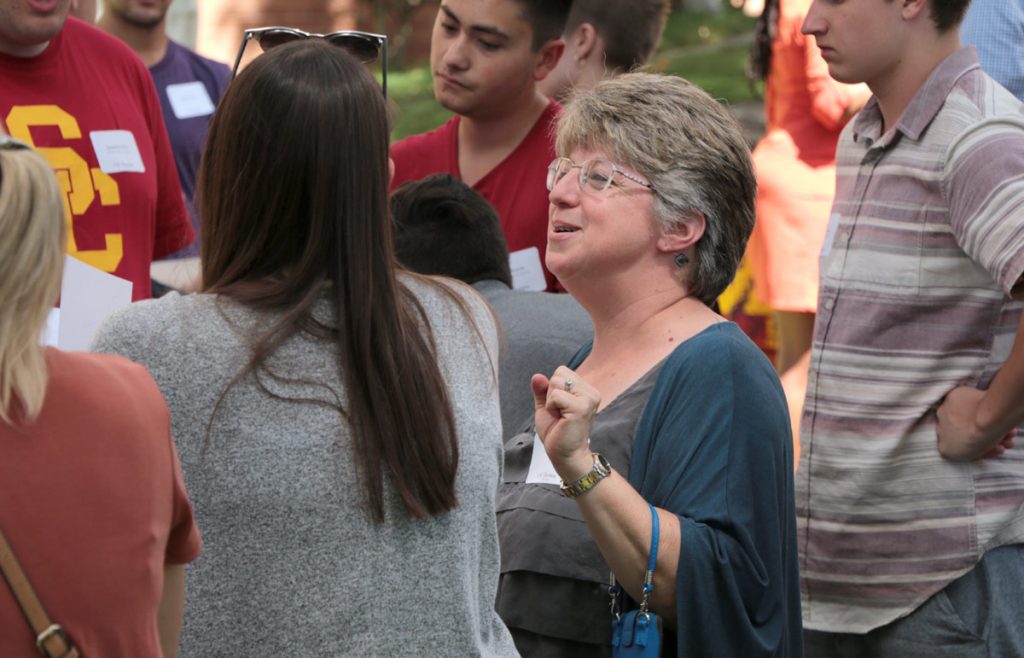 Slideshow: Fall 2017 Welcome Luncheon
Slideshow: Fall 2017 Welcome Luncheon
Last week, the USC Thornton community came together on Ramo Lawn for an afternoon of food and camaraderie to welcome incoming students to the Trojan family.
The event came on the heels of a busy summer. Thornton recently launched five innovative, new professional master's degrees in Arts Leadership, Community Music, Contemporary Teaching Practice, Music Industry, and Screen Scoring, all designed to build on an undergraduate music education.
Our students, alumni, and faculty were hard at work, too. Among many highlights, faculty composer Andrew Norman ('02, MM '04) premiered a new children's opera with the Berlin Philharmonic, alumnus Troy Quinn (DMA '13) was named Music Director of the Owensboro Symphony Orchestra, and alumna Michelle Tseng joined the Los Angeles Philharmonic as a Second Violinist. And Thornton teamed with the USC Kaufman School of Dance to send our first class of Maymester students to Paris.
We were also sad to say goodbye to two eminent figures in Thornton history: Daniel Lewis, longtime conductor of the USC Thornton Symphony and former director of Conducting Studies, and William Dehning (MA '67, DMA '71, choral), former chair of the Choral & Sacred Music department, both passed away.
But today, we look forward to an exciting semester of music ahead, beginning with the USC Thornton Symphony's performance of Mahler's Totenfeier and Prokofiev's Fifth Symphony on Friday, September 8th, under maestro Carl St.Clair. Other fall highlights include a multicultural collaboration between the USC Thornton Concert Choir and the USC Thornton Chamber Singers (Oct. 20); an evening of premieres with the USC Thornton Wind Ensemble (Oct. 27), the USC Thornton Opera's production of Handel's Alcina (Nov. 15/17/19); a Chamber Music Festival showcasing Strings, Vocal Arts, and Winds & Percussion (Nov. 27-29); and an all-French program by the USC Thornton Baroque Sinfonia (Dec. 1).
The USC Thornton Jazz Orchestra celebrates Ella Fitzgerald on her 100th birthday (Oct. 30); the CreSCendo Vocal Jazz Ensemble heats up Jazz Night (Nov. 30th); and Popular Music students present showcase concerts throughout the semester. These are just a handful of our exciting events this fall – click here for the full list of concerts, recitals, and masterclasses, including our spectacular Winter Gala scholarship fundraiser (Dec. 9).
---

Would you like to share your student/alumni/faculty news with the USC Thornton audience? Share your accomplishments to music.news@usc.edu.
Never miss a story
Subscribe to USC Thornton's e-newsletter
Subscribe