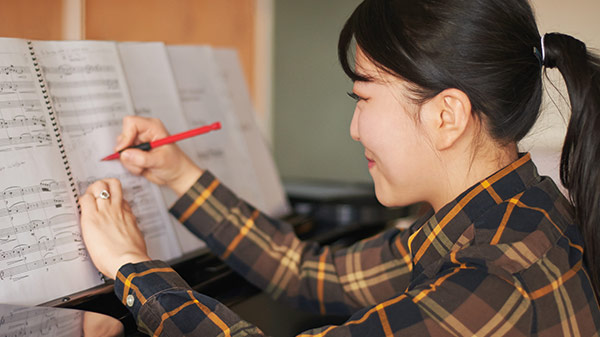 Careers in Music
Which music career path is right for you? From writing about music to producing it yourself, learn about many of the different career paths available, what they offer, and how to get started.
---
---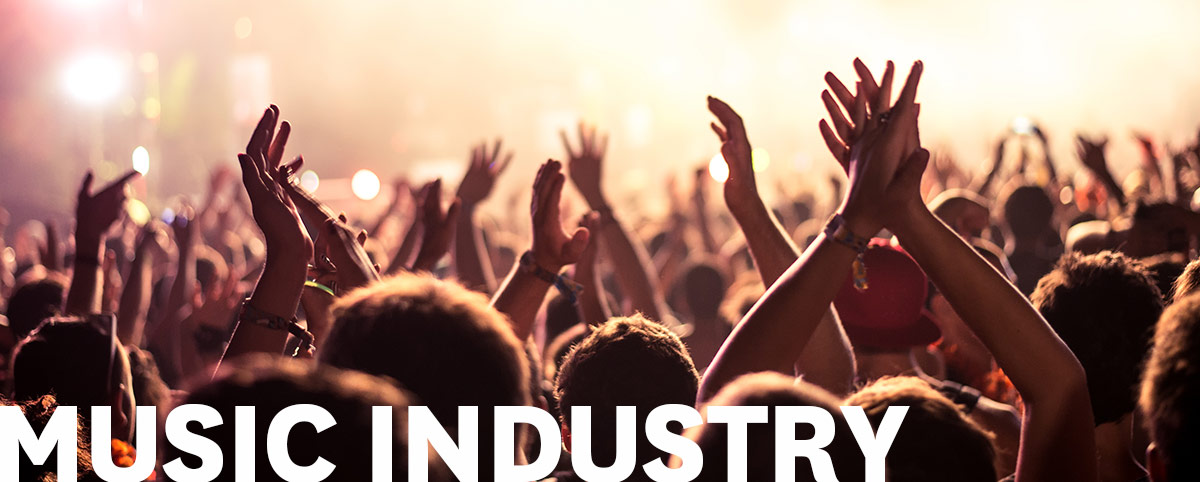 Music Industry Careers
There is no shortage of careers in the nearly $50 billion global music industry. If you enjoy behind-the-scenes work and are entrepreneurially-minded, a career in the music industry may interest you.
From marketing and PR to entertainment law and other specialized fields, there are a wide variety of career options available. Those who can keep up with the blistering evolution and fierce competition of the music industry can find lucrative career opportunities.
Working with businesses in your field of interest will strengthen your résumé and demonstrate to potential employers that you are familiar with the industry.
"Undergraduate music majors and recent college graduates interested in starting a career in the for-profit music industry should focus on finding internships while they're in school or look for entry-level positions relevant to their professional interests," said Paul Young, director of the Music Industry program at USC Thornton.
In addition to gaining relevant work experience, music majors and recent graduates should focus on building their professional network. "In the business world there is no substitute for relationships, and the music industry is no exception," said Young.
Start by speaking with professors during office hours to learn about their professional experience and possible networking opportunities.

If you're really serious about starting a career in the music industry or transitioning from another industry, consider a Master's Degree in Music Industry. This hyper-specialized degree equips students with a diverse set of skills while preparing them to succeed in the new age of the music industry.
"This degree is the pivot point towards the business that's native to the Los Angeles market," said Young. "We've come up with something fairly novel in the way that we designed this program around the students' needs and the experiential learning that is so necessary."
---
Music Education Careers
Thanks to advancements in learning methodologies and greater accessibility to music creation tools, the field of music teaching and learning is on the rise. Today's music instructors lead diverse curricula with a variety of music instruction methods at their fingertips. If you enjoy helping others learn and have a background in music performance, a career in music teaching may be for you.
Undergraduate music majors and recent graduates interested in music education careers should consider taking coursework related to education as early as possible. Undergraduates looking to build experience while still in school can offer music lessons, shadow a music teacher in a local school district or volunteer with a community music organization.
Individuals looking for a credential pathway to teach in public and private schools or who are looking to transition to a career in music education from backgrounds such as music performance or composition should consider a master's degree in USC Thornton's Music Teaching and Learning program. This program equips music teachers with modern music education methods to reach a population of students who are more culturally diverse and embrace a wider variety of music.
---
---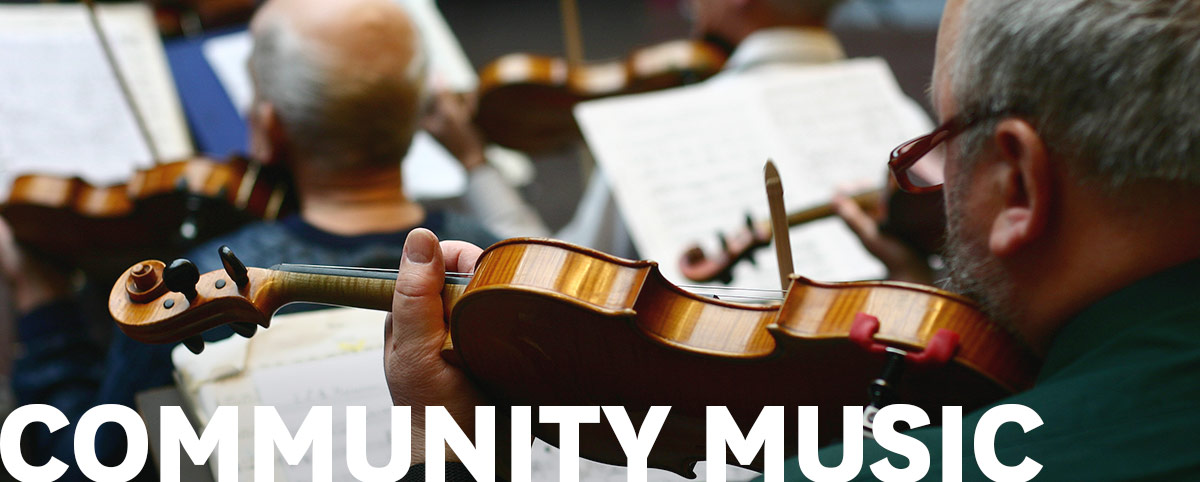 Community Music Careers
Do you want to use music as an agent for positive change in your community? Explore a career in community music or music administration.
"Music truly is a gift, and there are a plenty of opportunities available to musicians interested in sharing that gift with others," said Susan Helfter, head of the Master of Community Music degree program. "After school music programs, community music organizations, and community engagement opportunities offer rewarding careers for service-oriented musicians."
Undergraduate music majors and recent graduates interested in a community music or music administration career are encouraged to get involved with community engagement programs offered through their school or by attending local events. Getting involved is a great way to learn about the mission and impact of different organizations and to build your professional network.
Laura Reynolds, a 2007 graduate of USC Thornton with a degree in French horn performance, enjoyed her community engagement experience so much that she pursued a career in community music. After a few years building experience, she is now the director of education and community engagement for the Seattle Symphony.
Another way to jumpstart a career in the emerging field of community music is through a Master's of Music in Community Music. "This innovative professional master's degree combines music pedagogy with community engagement and advocacy to build creative partnerships to bring music instruction and performance into non-traditional settings such as hospitals and centers for developmentally disabled, marginalized and disadvantaged people of all ages," said Helfter.

---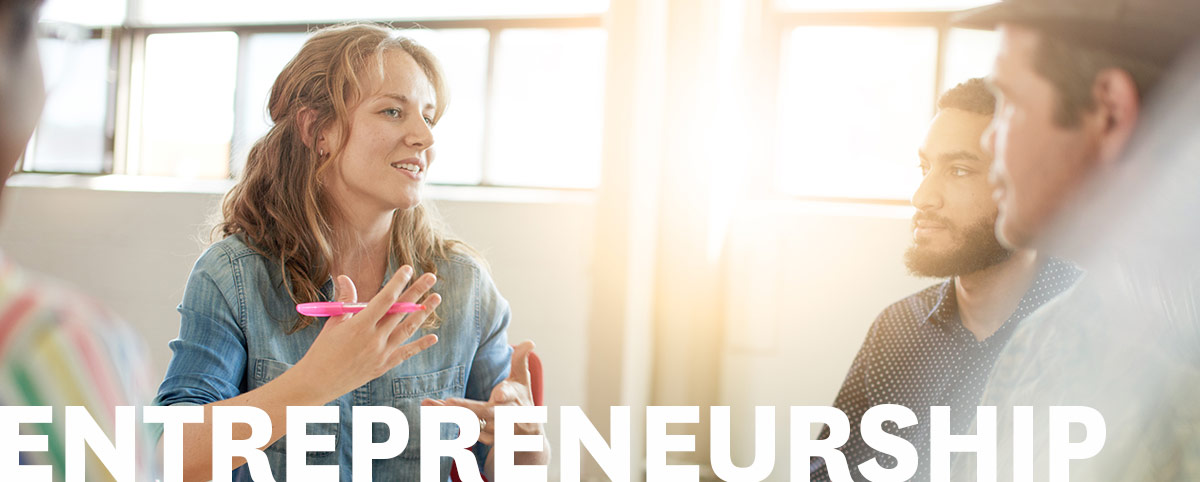 Careers for Art Entrepreneurs
If you have a strong artistic vision and will stop at nothing to accomplish it, you're probably cut out for the life of an Artrepreneur. Entrepreneurial ventures can be daunting; the inherent uncertainty involved requires an enduring spirit and an industrious work ethic.
Ken Foster, the director of USC's Arts Leadership program had this to say when asked to comment on entrepreneurial ventures: "Long hours and adversity on the path to success are all part of the job, but the payoff of bringing your own vision to fruition is immensely satisfying."
Long hours and immense satisfaction are two things that Mak Grgić, MM '12, DMA '16, knows well. Grgić worked closely with Foster in the Arts Leadership program, and through Foster's mentorship has gone on to create multiple successful ventures that continue to put the "art" in startup.
Undergraduate music majors and recent graduates interested in music or arts entrepreneurship can start working towards their vision today by working with career services, speaking with professors, collaborating with like-minded entrepreneurs, connecting with community leaders, seeking out a mentor and building teams. It is a lot of work, but it is rewarding.
To rapidly accelerate the growth of your project and develop the skills necessary to ensure long-term success, consider a Master's of Science in Arts Leadership. This program provides cultural entrepreneurs individualized instruction to meet the needs of a multidisciplinary cohort of creatives, close faculty mentorship and guidance from successful professionals in the field.

---
---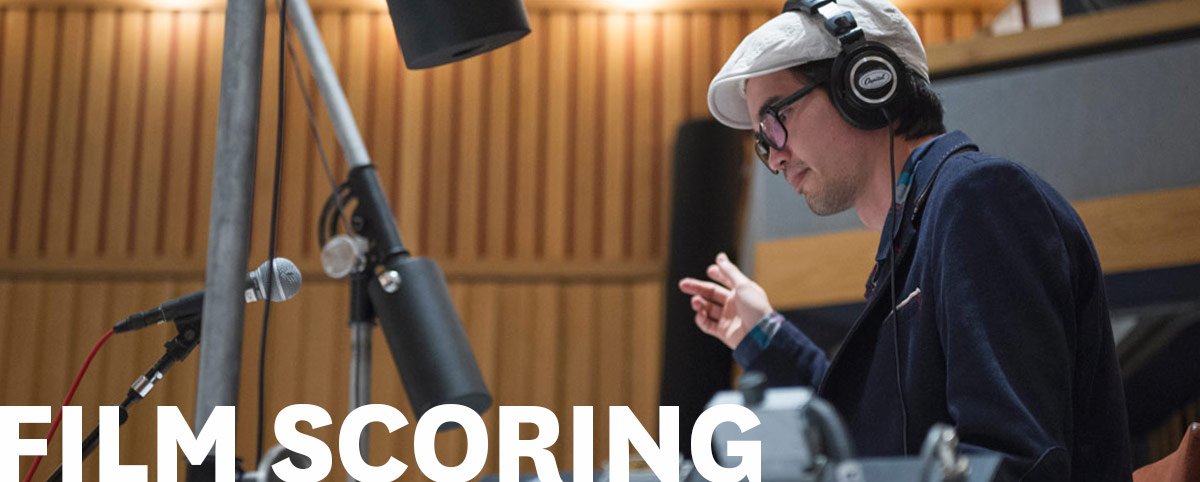 Film Scoring Careers
Music plays an integral role in defining the emotional experiences within films, video games, and visual media. A career in film scoring requires composition skills and an ability to work creatively within the constraints of a film or television show. If you enjoy composing, producing and writing music and you're a film or TV fan, check out a career in film scoring.
"If you're serious about a career in screen scoring, there's no better place to be than L.A.," said Dan Carlin, vice dean of USC Thornton's Division of Contemporary Music and director of the Master's of Screen Scoring program. "Our students have the unique opportunity to work on top tier sound stages and learn from some of the best in the business."
Duncun Thum, a graduate of Thornton's Screen Scoring program, knows the value of Thornton's rigorous curriculum and professional connections. Less than two years after graduating, Thum was nominated for an Emmy for his work on the Netflix series "Chef's Table."
Undergraduate music majors and recent graduates interested in a career in film scoring should speak with professors and industry professionals for advice, work with student filmmakers and consider pursuing a Master of Music in Screen Scoring degree.

---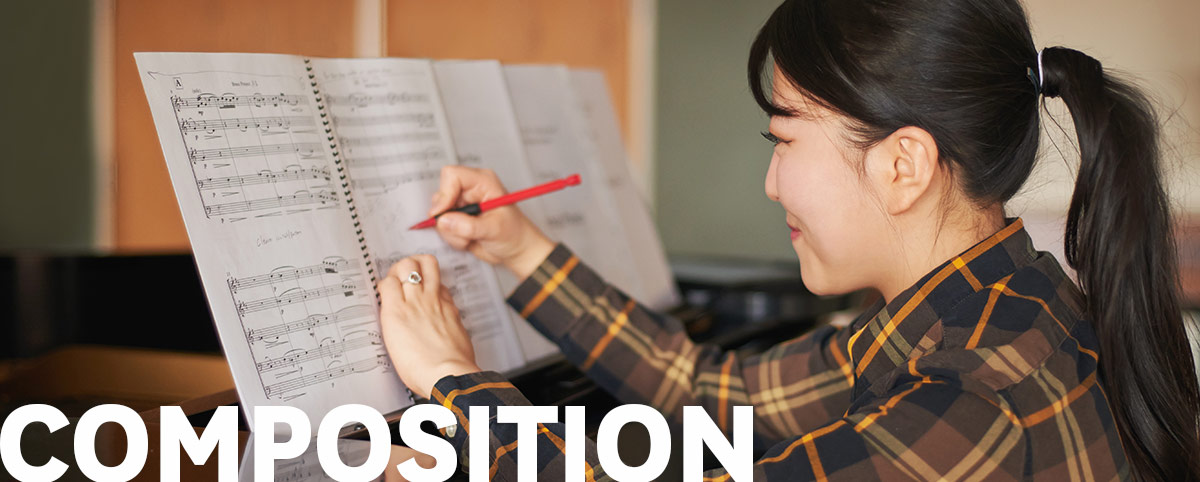 Music Composition Careers
Music composers have the unique opportunity to see their written music brought to life and performed by an ensemble of musicians. Careers in music composition are highly sought after. Above all else, landing a job composing music requires an enduring drive to create.
Traditionally, music composers write and arrange orchestral compositions, but there are exciting opportunities available to innovative composers who are embracing new music and diversifying their skill sets.
If you're interested in a music composition career, you'll likely need an undergraduate degree in composition or a master's in music composition depending on your music background. A strong grasp of music theory, polished composition and notation skills, a deep understanding of orchestration and ensembles, and an ability to follow through go a long way as a composer.
While it is possible to find work composing music without a master's degree, graduate programs provide invaluable resources such as having your orchestral composition performed live. This was the case for Julia Adolphe, a doctoral composition student, whose composition, Dark Sand, Sifting Light, was performed by the USC Thornton Symphony and later by the New York Philharmonic in concert.
"The orchestra at Thornton is one of the very few in the country that dedicates one whole concert to orchestral music by student composers," said Donald Crockett, chair of Thornton's Composition department.
Students interested in composition can also pursue careers in screen scoring, leading an ensemble, conducting, K-12 music education, or operating a community music program.
Pursuing opportunities to compose music in different genres and capacities, and networking with musicians and music industry professionals are two key ways to advance your music composition career outside the classroom. Working with filmmakers and participating in your local music and arts scene will help refine your interests as well as lay the foundation for a strong professional network.
---
---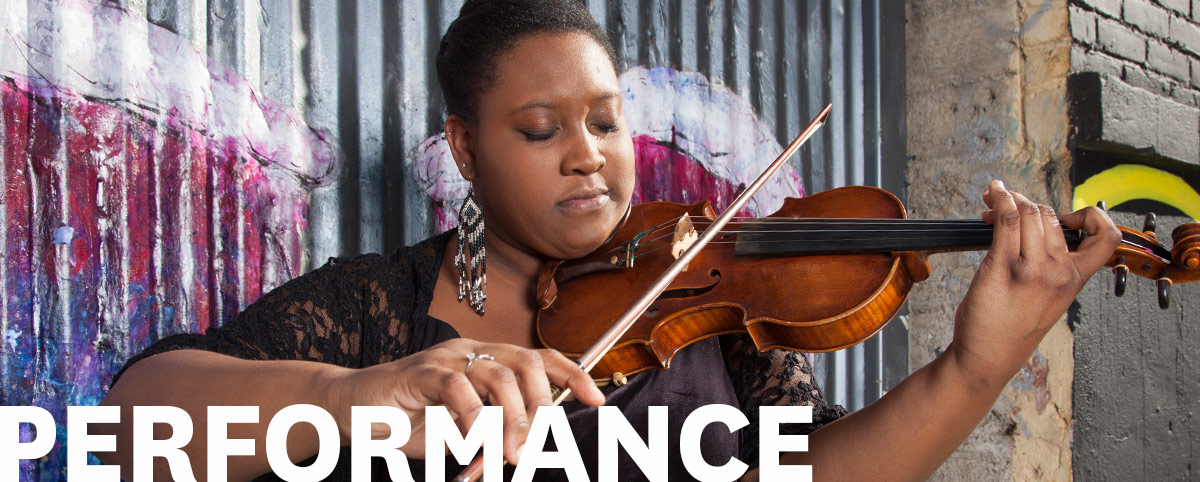 Music Performance Careers
Are you dedicated to becoming a virtuoso of your craft? Does the thrill of performance get you through your week? Many musicians dream of becoming career performers, but few are lucky enough, or willing to put in the effort to do it.
Depending on your goals, a career in performance requires virtuosity, charisma, mastery of theory, adept networking skills and often, a whole lot of luck.
Undergraduate music majors and recent graduates interested in a performance career should, depending on their goals, network in the local music scene, collaborate with like-minded musicians, consider a Master's of Music in Performance and of course, play and audition as much as possible.
---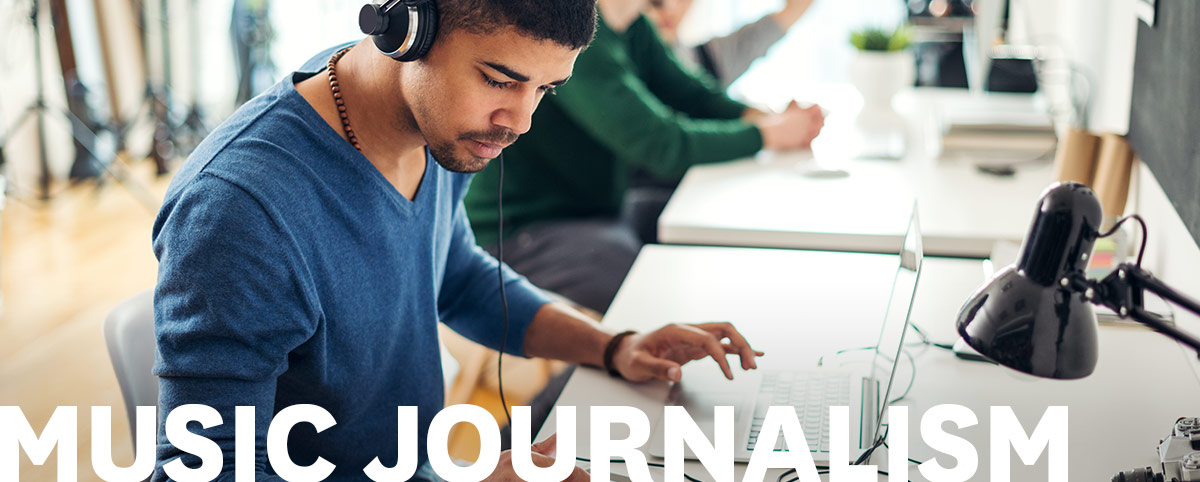 Music Journalism & Music Writing Careers
Can you talk about music for days on end? Are you able to convey the musical experience through written word? You may want to consider a career as a music writer.
From concert reviews to copywriting, almost every facet of the music industry needs well-written prose. Apart from writing ability, music journalists and writers often need marketing savvy to make sure their work stands out from the rest.
Undergraduate music majors and recent graduates interested in a music journalism career, or just to make additional money while they pursue their passion projects can start by freelancing, pursuing internships to build experience or creating an online portfolio to showcase their work. Write and network as much as possible to narrow down your interests.
Music blogs, apparel companies, venues and independent companies are always looking for talented writers to promote their brand on and offline.
---
---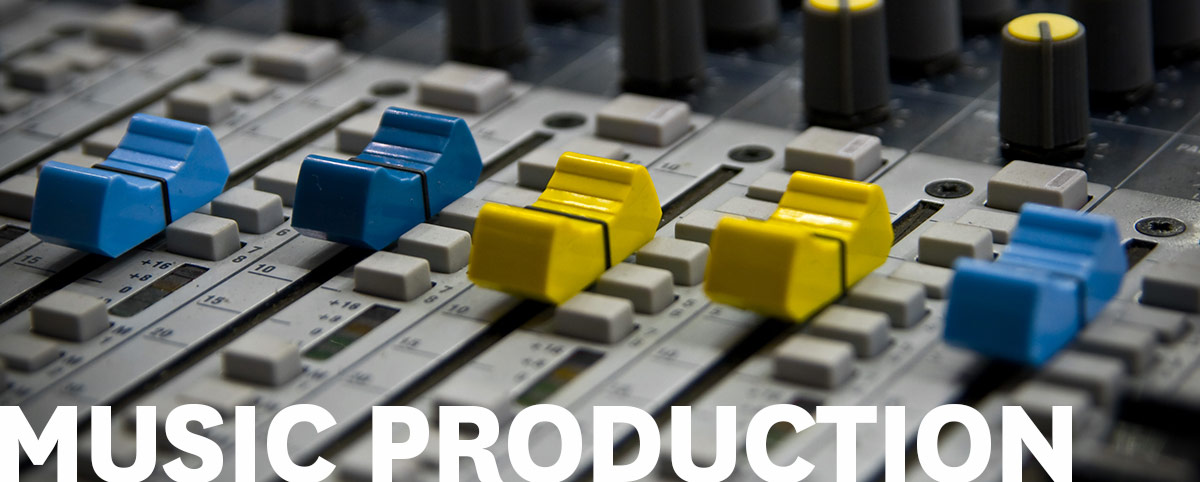 Audio Engineering & Music Production Careers
If you find yourself focusing on how bands get their signature sound, can't stop playing with plugins or spend hours chasing the perfect tone, consider a career in audio engineering or music production. There are opportunities ranging from behind the scenes mixing to running live sound productions.
Audio engineering and music production are competitive fields, and a well-trained ear and technical prowess are paramount. Music majors and recent graduates interested in an audio engineering or music production career should seek out studio internships, take coursework relevant to audio engineering and seek out every chance possible to practice mixing and engineering—even if you have to start with a rudimentary bedroom studio.
---
Sign up today to receive exclusive information about USC Thornton's five new, innovative professional master's degrees in music.

Never miss a story
Subscribe to USC Thornton's e-newsletter
Subscribe