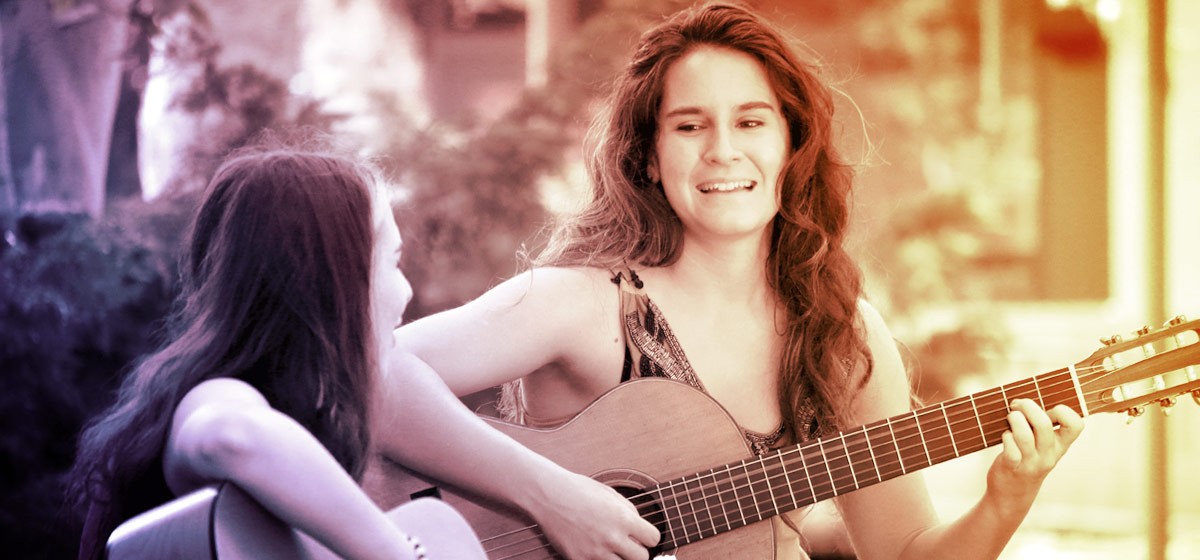 Looking back at fall of 2015
As we begin the spring semester, let's look back upon a busy and rewarding fall at USC Thornton and the inspiring accomplishments of our students, faculty, and alumni.
---
Fall 2015 saw the launch of a new bachelor's degree in Music Production, encompassing the creative, technical and business aspects of professional music. The major, designed by music technology chair Rick Schmunk and vice dean Chris Sampson with help from Young Guru, welcomed its first class of students.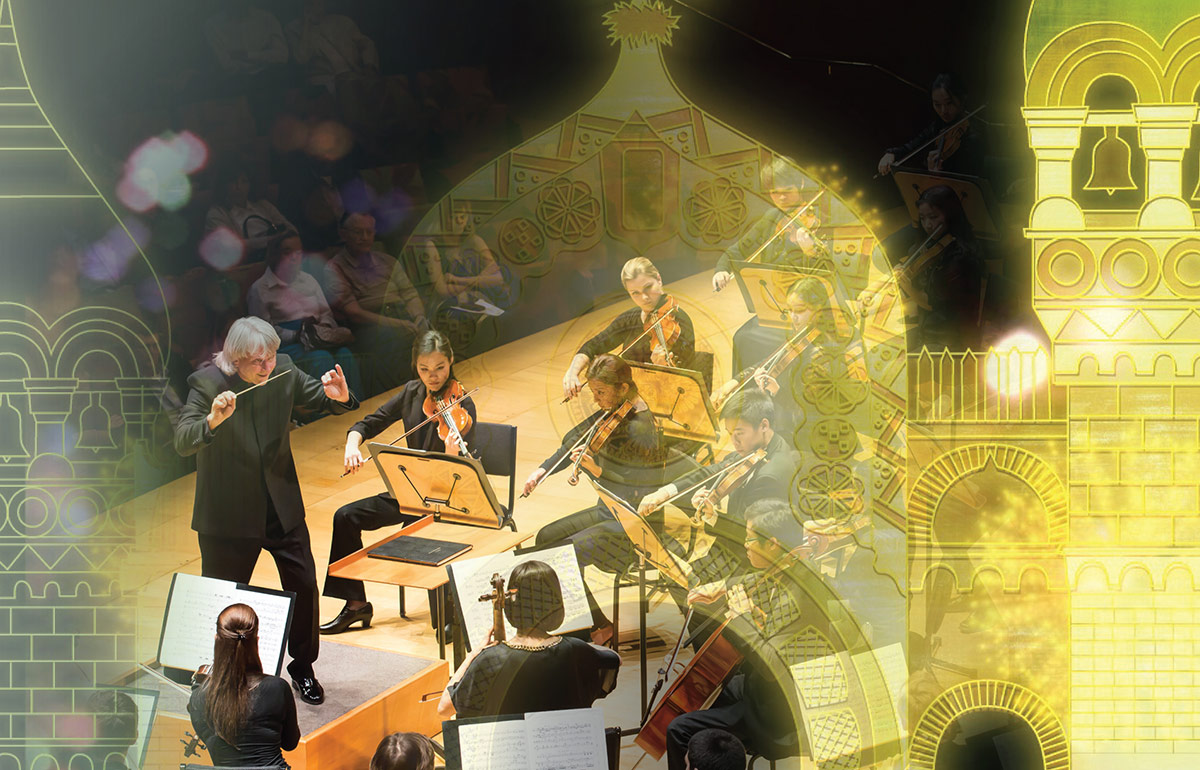 Maestro Carl St.Clair took the USC Thornton Symphony on the road to Santa Barbara for special performances with Keyboard Studies professor Daniel Pollack, prize-winner at the first International Tchaikovsky Competition, as well as a stunning video presentation featuring projected animations.
The Polish Music Center celebrated its 30th anniversary with a series of concerts, while the USC Thornton Opera's "La clemenza di Tito" played to excellent reviews. The production featured soprano Yelena Dyachek, who recently won the Metropolitan Opera National Council Audition's Western Region competition and will continue to the semi-finals in New York City.
Legendary Brazilian musician Sérgio Mendes visited campus with his full band and brought Thornton students to their feet with a special performance and discussion. And the school's annual Winter Gala was a smashing success, featuring over 125 musicians performing in several choral ensembles and raising money to support student scholarships.
FACULTY
Morten Lauridsen, Distinguished Professor of Composition and National Medal of Arts winner, was the artist-in-residence at the Arcosanti urban laboratory in Arizona, culminating in a concert celebrating Lauridsen's choral works, including his beloved "Lux Aeterna."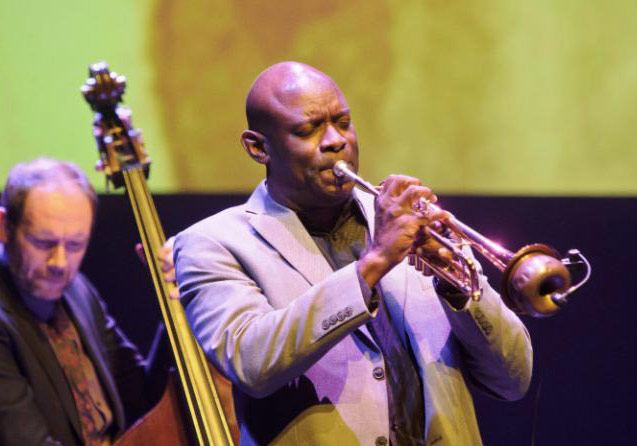 Trumpeter and Jazz Studies professor Ron McCurdy was joined by rapper Ice-T on stage in London for The Langston Hughes Project, to critical acclaim. And in Salt Lake City, Jo-Michael Scheibe, chair of the Choral and Sacred Music department, conducted a group of 680 high school choristers from across the state of Utah at the Mormon Tabernacle.
Clarinetist Michele Zukovsky, who teaches in the Winds and Percussion department, will retire as principal clarinetist of the Los Angeles Philharmonic after 54 years with the orchestra. And composer and faculty member Andrew Norman recently premiered a new work, "Split," with Jeffrey Kahane and the New York Philharmonic, to excellent reviews. The same week, a recording of Norman's "Play" was nominated for a GRAMMY award.
STUDENTS
DMA student Eva Schaumkell opened the Cairo Symphony Orchestra's 2015-16 season as a guest pianist, while closer to home, senior Evan Pensis traveled to Arizona to perform and lecture for inmates at an Arizona State Prison.
Composition students, including Patrick O'Malley and Daniel Allas won orchestral competitions, while SMPTV student Jacques Brautbar received an ASCAP scholarship and tuba player Brandon Davis won the Tommy Johnson scholarship.
Vijay Venkatesh won second prize in the Seattle Symphony Piano Competition, while several students and alumni, including Sam Grodin and Ashley Hoe, took prizes at the Seattle International Piano Festival & Competition. Emily Browne took the principal horn position with Spokane Symphony and Jazz Studies DMA candidate Scott Jeppesen celebrated the release of his second album, "Wonders."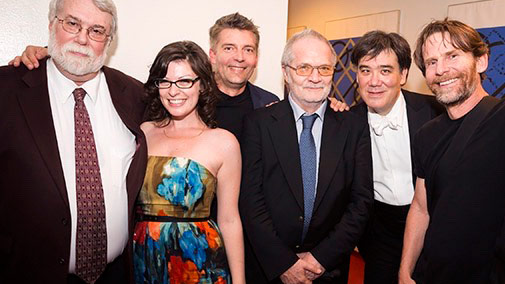 Composition student Julia Adolphe has received a commission from the New York Philharmonic two compose a viola concerto for the orchestra's principal violist, Cynthia Phelps ('78). Adolphe previously brought a work to the N.Y. Philharmonic with the help of Thornton's innovative New Music for Orchestra program.
ALUMNI
Drummer and Jazz Studies alumna Ana Barreiro (MM'15) was inspired to create and record original compositions, with the help of Thornton students and faculty, to shine a light on sexual violence against women in Africa.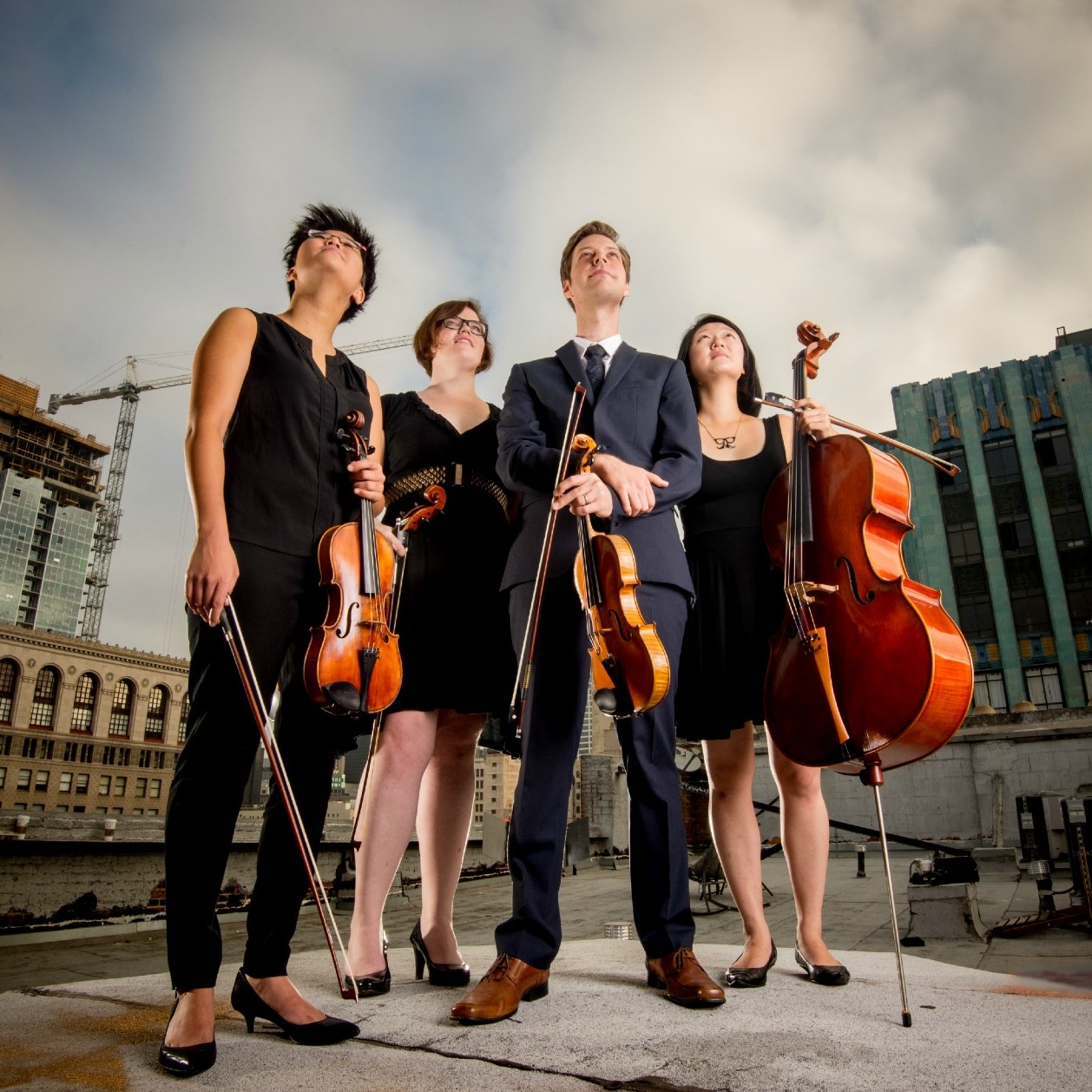 The Argus Quartet, comprised of violinists Jason Issokson (MM '10) and Clara Kim (DMA '15), violist Diana Wade (GCRT '13) as well as cellist Joann Whang, was awarded a two-year String Quartet Fellowship at the Yale School of Music and began a performance project called "Argus in LA."
And alumni Vimbayi Kaziboni ('10, percussion) and John Stulz ('10, viola), have both joined the the world-renowned, Paris-based contemporary music group, Ensemble InterContemporain.
THORNTON ON THE MAP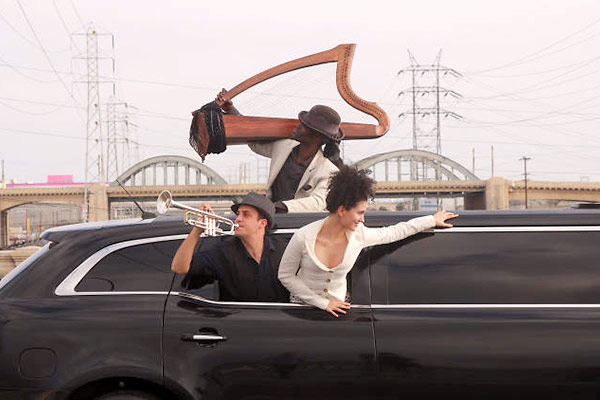 Several major stories this semester kept USC Thornton on the cultural map. The Industry's production of "Hopscotch," an innovative new opera featuring music by three Thornton composers – faculty members Veronika Krausas and Andrew Norman and alum Andrew McIntosh (GCRT '12, early music) – and performances by some twenty Thornton musicians, became an international sensation. Subsequent press about the opera helped to spotlight Los Angeles as an emerging nerve center for contemporary composition.
The Hollywood Reporter ranked USC Thornton number three on its list of the "Top 25 Music Schools of 2015," singling out the school's Music Industry, Popular Music, Scoring for Motion Pictures and Television, and Composition programs. And, as always, Thornton faculty, students, and alumni received GRAMMY nominations across a variety of categories for 2015. Tune in to the GRAMMY Awards on February 15 to find out who will join the long list of USC Thornton award winners.
Never miss a story
Subscribe to USC Thornton's e-newsletter
Subscribe